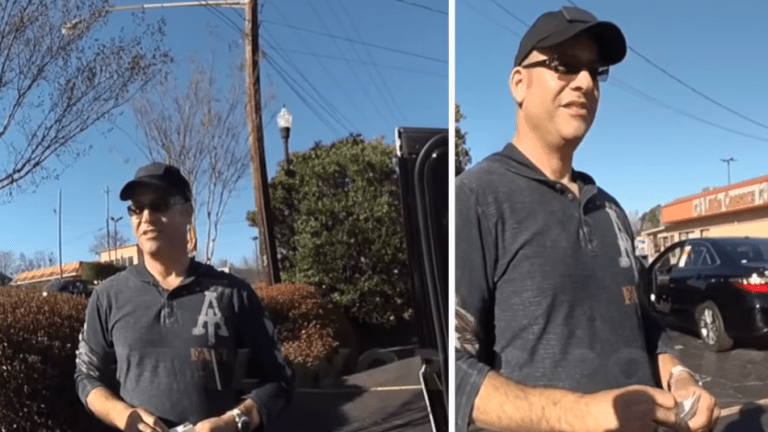 Former cop sues police officer following viral arrest video
A former police officer is suing a police officer who arrested him for impersonating a police officer.
Jefrey Scott Schultz was pulled over by Doraville police Officer J.E. Lowe after he passed a stopped school bus back in 2017. After Schultz told Lowe that he was an officer, things got tense.
At the time of the incident, Schultz was no longer an officer and had been fired by the Hapeville Police Department in 2007, The Atlanta Journal-Constitution previously reported.
But according to AJC, the security company and has retained his peace officer certification.
Back in 2017, the video of Schultz's arrest went viral, and he was labeled as a police impersonator - which would appear to be an accurate description. 
Before charges when he was pulled over, Schultz claimed that he had 27 years of experience. When a police supervisor arrived, he again refused to identify his supposed agency.
Schultz: "I don't want to identify my department on tape on video; I don't do that."
Officer: "You know you don't have to just slide your ID to me."
Officer Callaway told FOX 5 News Schultz could have shown the responding police officer his police identification, which never happened:
"If you identify yourself as a police officer, you have to be able to back that up," said Officer Callaway.
"The driver asked for professional courtesy," Doraville police spokesman Officer Gene Callaway said at the time. "When asked which agency the driver worked for, he refused to answer." 
He was arrested Thursday at his home in Cobb County on charges of impersonating an officer and failure to stop for a school bus. 
Schultz is suing Lowe for wrongful arrest. He is alleging that the body camera footage has hurt his reputation and business.