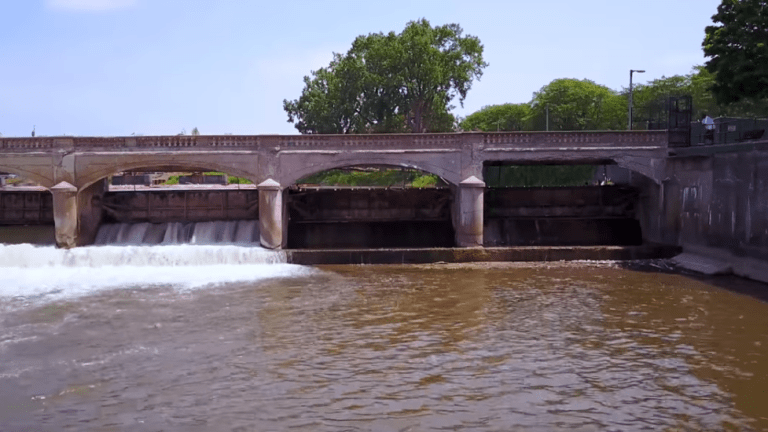 Flint spills 2 million gallons of raw sewage into river
The city of Flint, MI, has dumped an estimated 2 million gallons of untreated sewage into the Flint River months after officials warned wastewater infrastructure was fast reaching a "critical point."
According to Michigan Live, a partial report filed by the city with the state Department of Environment, Great Lakes and Energy on Tuesday, Aug. 20, says a "flash flood event" overflowed primary settling tanks at the city's wastewater treatment plant on Beecher Road, sending raw waste onto the ground and into a storm sewer drain that discharges directly to the river.
An advisory was issued, warning people to avoid contact with the river because of potentially high bacteria levels related to the spill.
The city is now seeking a $34 million state sewer revolving loan to fund the improvements.
"We're going to get to a point where we can't treat our wastewater and sewage anymore," Bincsik said at the time. "We won't have to talk about drinking water anymore, because we'll talk about nothing but the raw sewage that gets discharged into the Flint River."
Just days after the spill, it was revealed that months ago city officials actually sought a waiver from the county requirement that it test the river water for bacteria after just such a sewage spill. 
"[Sewage discharges are] actually 'cleaner' than the river water, so it's [sic] impact on the river is positive, if anything," Robert Case, Flint's water pollution control division manager, explained to MLive after his waiver request was denied.