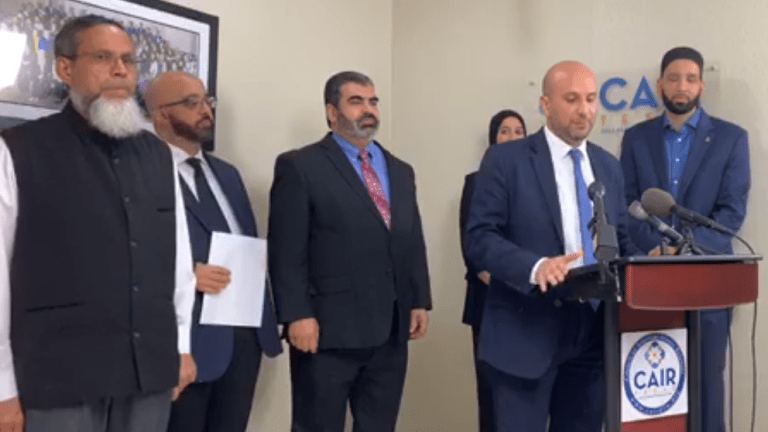 FBI called on Muslim America Airline passengers after he flushed the toilet twice
Two Muslim passengers who recently flew with American Airlines claim that the airline called the FBI on the for flushing the toilet twice.
Abderraoof Alkhawaldeh and Issam Abdallah called the incident with American Airlines "humiliating" and wants the airline investigated.
The incident took place while waiting for take-off on board a plane in Birmingham, Alabama, bound for Dallas, Texas on Sept. 14. According to Newsweek, both men were traveling separately, but when they boarded the plane, they waved at each other. Shortly after, the airline announced that the flight had been delayed.
Abdallah says he then went to the bathroom, but when he came out, a flight attendant was standing by the door "like she was eavesdropping."
Passengers were told to disembark the flight, and they would fly via another plane, but when the Muslim passengers stepped off the plane, officers, including an FBI agent, approached them and took them to a private room for questioning.
They said they became suspicious when Abdallah "went to the restroom and... flushed twice."
"It was the most humiliating day of my life," he added.
"I felt [they were] discriminating against my ethnicity, my religion," Abdallah said in a news conference organized by the Council for American-Islamic Relations broadcast on Facebook.
Alkhawaldeh said: "I have taken hundreds of flights and to be treated with such disrespect, suspicion, to be questioned in public and to be singled out and followed around in front of other airport customers—I am really worried as to what my next flying experience will be."
The airline has not apologized. Instead, they issued the following statement about the incident:
In a statement, American Airlines said: "We're committed to providing a positive experience to everyone who travels with us.
"Our team is working with Mesa to review this incident, and we have reached out to Mr. Alkhawaldeh and Mr. Abdallah to better understand their experience."