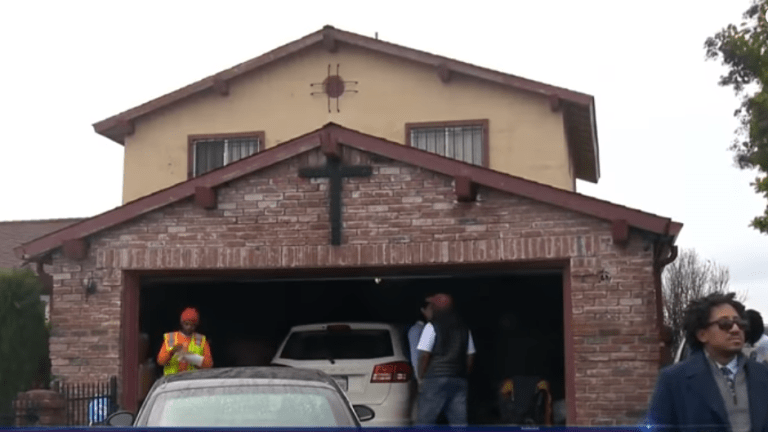 Family of Stephon Clark files $20 Million Wrongful Death Lawsuit
The family of Stephon Clark has filed a lawsuit against the city of Sacramento, seeking at least $20 million from the city of Sacramento following his shooting death by two officers in his grandparents' backyard.
22-year-old Clark was unarmed when he was brutally gunned down by the officers, who shot him a total of seven times, three of which, were in his back. District Attorney Anne Marie Schubert is now deciding on whether the officers, Terrence Mercadal and Jared Robinet, will face criminal charges.
CNN reports that the was filed on behalf of Clark's minor sons, his parents, and grandparents and that the officers had no reason to use deadly force against Clark.
"Both Officers Terrence Mercadal and Jared Robinet did not give (Clark) a verbal warning that deadly force would be used prior to shooting (Clark) multiple times, despite it being feasible to do so and they did not issue appropriate commands to (Clark)," suit filed by the family's attorneys Dale Galipo, Brian Panish and Ben Crump.
"Further, the involved officers did not announce themselves as police prior to the shooting. (Clark) never verbally threatened anyone prior to being fatally shot by Officers Terrence Mercadal and Jared Robinet."
The city is also listed in the suit for not providing officers with adequate training.
"The training policies of the defendant city police department were not adequate to train its police officers ... with regards to using deadly force," continuing:
"As a result, city police officers ... are not able to handle the usual and recurring situations with which they must deal, including making contact with unarmed individuals holding a cell phone... These inadequate training policies existed prior to the date of this incident and continue to this day."