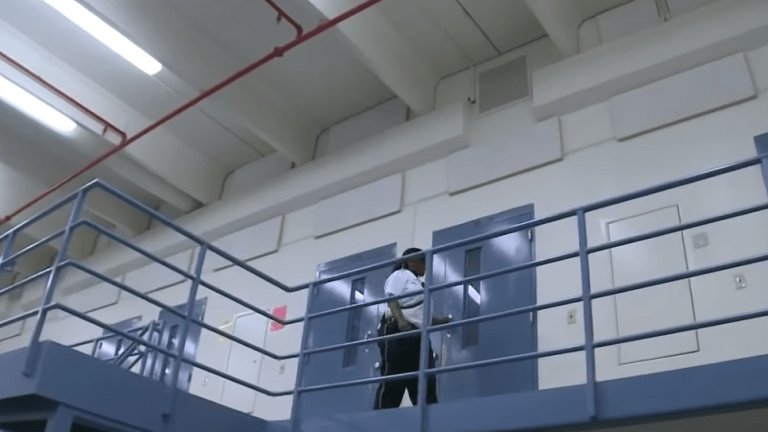 Family of Panamanian detainee who hung himself is suing ICE
The family of 27-year-old detainee Jeancarlo Alfonso Jimenez Joseph who hung himself is now suing ICE for failing to get him appropriate care.
Joseph was held in a South Georgia immigration detention center. His family is alleging they tortured him with solitary confinement.
According to AJC, documents were filed in a federal court in Columbus this month, accusing ICE of failing to provide Joseph with necessary medical care in 2017 while he was at Stewart Detention Center.
Joseph even called a federal hotline on April 4, 2017, asking for help. Six weeks after the call, he was dead. He had been placed in solitary confinement for 19 days before the suicide.
 The lawsuit, seeking unspecified damages, highlights the chronic medical staff shortages at Stewart that were documented in a 2017 report by the U.S. Homeland Security Department Office of Inspector General.
"Defendants' torture and cruel, inhuman, and degrading treatment of Jean as punishment for his mental illness caused him severe physical and mental pain and suffering, and ultimately, caused his death," the lawsuit says.
Though ICE has refused to speak on the case, an ICE spokesman told AJC:
"That said, absence of comment should in no way be construed that ICE thinks a suit has any merit," ICE spokesman Bryan Cox said. "In general, ICE activities are conducted in full compliance with federal law and agency policy."
Jimenez' mother, Nerina Joseph, and his stepfather, Gilberto Rodriguez Chaverra, who is also the administrator of Jimenez' estate, are suing 12 ICE officials.