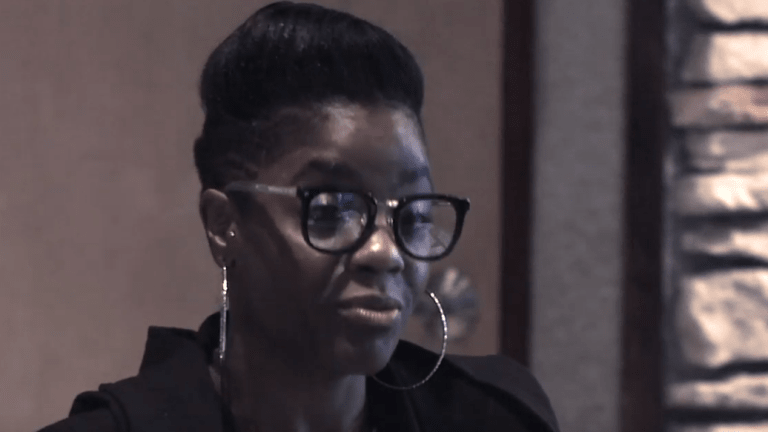 Ex-Wife of Cyntoia Brown's New Husband Calls him "diabolical" and a "manipulator"
The ex-wife of newly freed inmate Cyntoia Brown has issued her a warning against her new husband, calling him "diabolical" and a "manipulator."
Pamela Long is known for her time with 90's singing group Total and revealed to The Neighborhood Talk that she believes her ex-husband, Christian rapper Jamie Long is using Brown for attention.
"This man is diabolical and he is such a manipulator. The way this man pursued this woman is the way he did me," she said in a statement via Bossip.
"He came and found me using the same card, "He was a Christian artist. May the Lord God protect her and her money. It's about who she is in the public eye and what she has. By her having this face in the media it helps him to have a chance to be around what he deems as the elites," she continued, adding, "Mr. Long may be able to hide behind his handsome looks of being a good man, but God knows the heart and exposure is coming."
Brown — who spent 15 years in prison for killing a man who tried to buy her fox sex while she was a teenage sex trafficking victim, married Long while she was still behind bars. She was released Wednesday on probation, after being granted clemency in January by former Tennessee Gov. Bill Haslam.
Haslam called the sentence "too harsh," and praised her for the "extraordinary steps Ms. Brown has taken to rebuild her life."
"Transformation should be accompanied by hope," he said.
Brown's memoir, "Free Cyntoia," is scheduled to be released Oct. 15 through Atria Books.