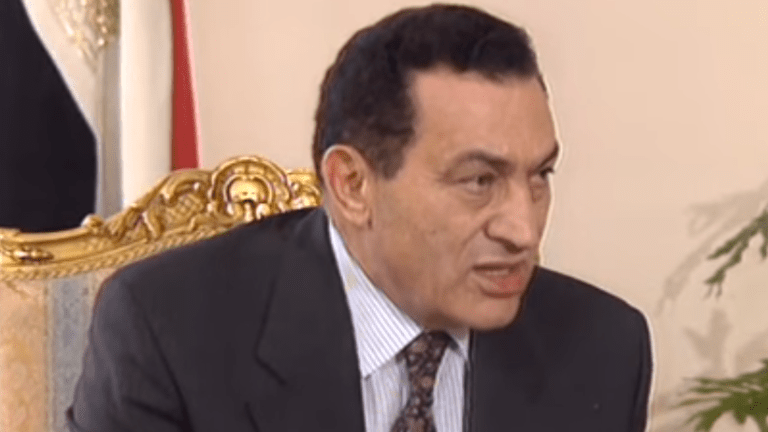 Ex-President of Egypt Mubarak has died at 91
Hosni Mubarak, the Egyptian leader, died on Tuesday at age 91.
Mubarak spent three decades in office before being ousted by the military in 2011. Mubarak was subsequently found guilty of complicity in the killing of protesters during the revolution, but his conviction was later overturned and was freed in March 2017.
He was originally sentenced to life in prison in 2012 over the deaths of 239 protesters. A separate corruption charge was overturned in January 2015.
According to the state TV, Mubarak died at a Cairo hospital where he had undergone an unspecified surgery. Reports say that he suffered health complications but gave no further information as to the specifics of what those complications were. 
On Feb. 10, 2011, Mubarak was forced to resign from his position as president. "I preferred to give up my post as a president, placing the interest of the nation and its people over any other interest," he said in his last public remarks, broadcast on a Saudi-owned satellite channel per NY Times, "and I chose to keep away from the political life, wishing all best and progress for Egypt and its people within the period ahead."
Hosni Mubarak, born in May 1928, was vice president on Oct. 14, 1981, when his mentor, President Anwar Sadat, was assassinated by Islamic extremists while reviewing a military parade. While seated next to Sadat, Mubarak escaped with a minor hand injury as shooters sprayed the reviewing stand with bullets per Newsweek. Eight days later, Mubarak was sworn in as president, promising continuity and order.