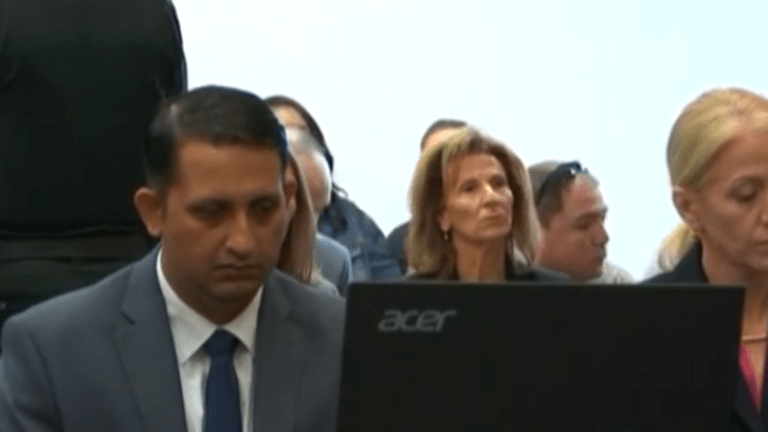 Ex-Florida officer Nouman Raja found guilty in shooting death of stranded Black motorist
A former Florida police officer was found guilty of the shooting death of a stranded Black motorist back in 2015.
Nouman Raja, 41, faces life in prison after being found guilty by a jury of manslaughter and attempted murder in the fatal for gunning down musician Corey Jones, 31. The jury deliberated for just four hours.
Jones was waiting for help after his SUV broke down on the side of a South Florida highway when he was shot by Raja.
According to The Associated Press, Raja had no reaction as the verdict was read out in the courtroom.
A family member of Jones' told AP that "the sweetest sound was the click of those handcuffs" on Raja after he was convicted.
 Jones, who was returning home from a performance with drums valued at $10,000 in the back of his SUV, when Raja pulled up in plain clothes and a white van despite still being on duty.
Jones pulled his legally-owned handgun because he feared he was being robbed before Raja shot him several times. Jones ultimately died from a bullet to his heart. Jones was also shot once in each of his arms.
Raja fired from his precinct less than a month after the shooting and had been placed on house arrest since he was charged in 2016.
He is scheduled to be sentenced on Apr. 26.
The city of Palm Beach Gardens released the following statement after the verdict:
"Our hearts go out to all of those who have and will continue to deal with the damaging effects of the tragic death of Corey Jones. This tragedy has impacted everyone from the families to our local community, and beyond. We hope this verdict will allow all of those involved to begin the process of healing."