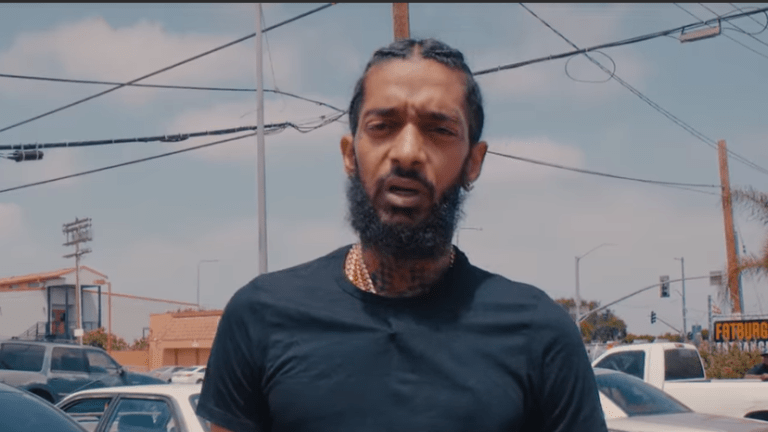 Eritrean Minister of Information honors deceased rapper, Nipsey Hussle
The death of west coast rapper/ activist Nipsey Hussle has rocked the globe and an Eritrean minister posted a touching tribute to the fallen soldier via Twitter.
Eritrean Minister of Information Yemane G. Meskel tweeted the following message to the family of the deceased star. Hussle was gunned down outside his L.A. store just a day before he was due to meet with the president of the Los Angeles Board of Police Commissioners and the city's chief of police to "to talk about ways he could help stop gang violence and help us help kids."
"Extremely saddened to hear the news of the tragic and untimely death of iconic recording artist/entrepreneur Ermias Asgedom (Nipsey Hussle). RIP & condolences to his family. (Nipsey visited his home country in April last year; Profile interview attached)."
Hussle had always proudly discussed his African roots.
"A form of expression for young people who have so much to be told. It is a vocabulary, it is an art and it is a culture that originally was only of young people in America but now has gone global. The neighborhoods from where Hip Hop came out had unique environments and situations that made people search for a real and efficient form of expression," he said in the interview with the Ministry of Information last year.
"From police brutality to gang cultures, the riots, racial discrimination and more unique events that urged the growth of Hip Hop in terms of music and Hip Hop in terms of culture and identity. The Hip Hop community in every part of America spoke about events that took place all over the country," he continued.
He also opened up about what being an Eritrean meant to him:
"More than anything I am proud of being Eritrean. The history of our country, our struggle and the underdog story, the resilience of the people and our integrity is something that I feel pride in being attached to. Most definitely I do remain closely in touch with our history and our people. I have had the pleasure of preforming in festivals of Eritrean communities like that of San Diego. We also went to Europe and participated in similar events with the community."