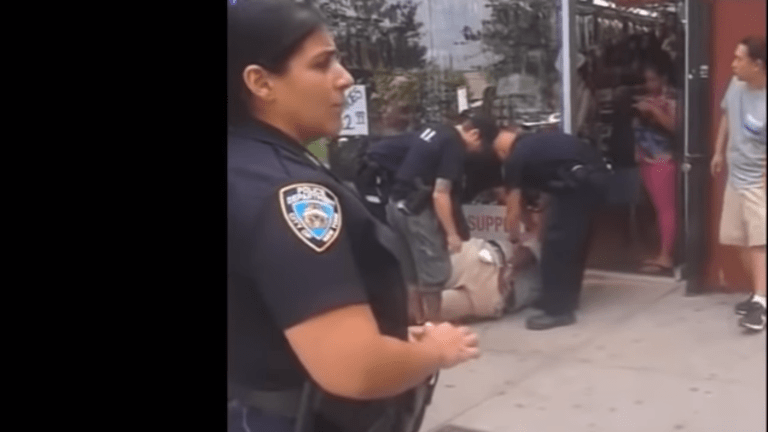 Eric Garner's Killer Faces Disciplinary Trial
More than four years after the killing of Eric Garner's death, the NYPD officer accused of using an illegal chokehold faces his first disciplinary trial which will run into next year.
Officer Daniel Pantaleo grabbed Garner around the neck while he was being questioned for selling loose cigarettes. As he was being choked, Garner can be heard telling the officer "I can't breathe."
The hearing could lead to Pantaleo's firing. A judge has finally set the date for the 10-day disciplinary trial to commence May 13, 2019. 
Garner's mother Gwen Carr has been calling for the firing of Pantaleo and others who were involved in Garner's arrest. Pantaleo continues to collect his salary of $110,000 per year.
"He was the one who put my son in the illegal chokehold, a chokehold that has been banned, and he is going home with a six-figure salary, " Carr told ABC news. "We are calling for justice. We are outraged, and we are not going to take this anymore."
A grand jury declined to indict him over Garner's death.