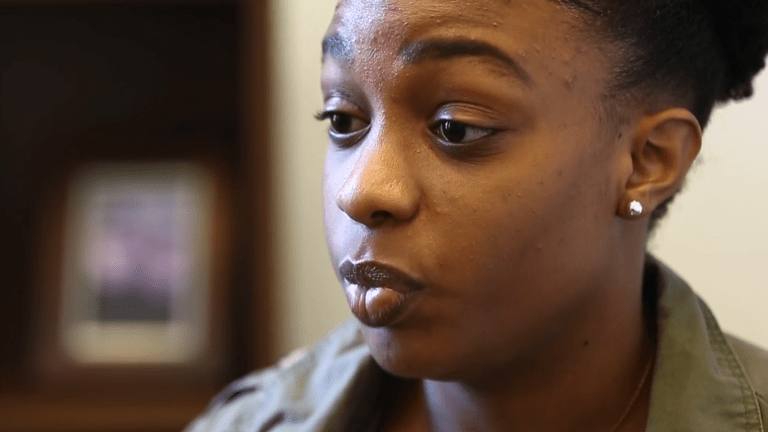 Drake University Take Action As Hate Group Targets Students
Students at Drake University are taking action after another racist note was left under the door of a Black student.
University president Marty Martin wrote an email to the students and faculty members addressing the hateful note.
"Dear Drake community members,
Earlier this evening another hateful note was placed under the door of a first year student of color. This occurred in a residence hall other than Carpenter Hall. No further identifying details will be shared at this time at the request of the student involved.
Drake Public Safety is working with the Des Moines Police Department on this incident. We have reason to believe that the same person is responsible for both the note in Carpenter and the note delivered tonight.
Everyone who is reading this message has already heard me say that I condemn this conduct as your president, that it is in direct contradiction to the values of this institution, and that, if discovered, the culprit will be subject to the full force of the Drake Student Code of Conduct and any applicable state or federal laws. Furthermore, it is my belief that the person responsible for these acts will read this message. So, to that person I say you do not belong here and you will not succeed in tearing this community apart. Indeed, as you are undoubtedly aware, you are bringing us, particularly our student body, together in our commitment to counter your message of hatred and racial superiority. The fact that you sneak around delivering your scribbled notes is a blatant acknowledgment that you and your message are corrupt. You will not win.
To all of my colleagues and our dear students, stay strong and determined in your opposition to this hatred and in your offering of care and compassion to each other. We will proclaim this very loudly tomorrow at the rally in Helmick Commons."
The email comes after a slew of racially-motivated events at the Des Moines college. Last week, a 75-second racist robocall targeted 250 of the college's students, leaving some fearful of their time on campus. The robocall was via a wel known anti-semitic Idaho group.
Martin said Drake Public Safety is working with the Des Moines Police Department investigating the matter.
At noon today (Nov. 14), students will hold a rally in Helmick Commons on Drake's campus to celebrate the university's diversity. Plans are also being made to paint the 54 squares on Paint Street black.
Robocalls appears to be the new way for white supremacists to spread their hate without being recognized and losing their jobs. But their efforts seem to be doing nothing but bringing communities together.