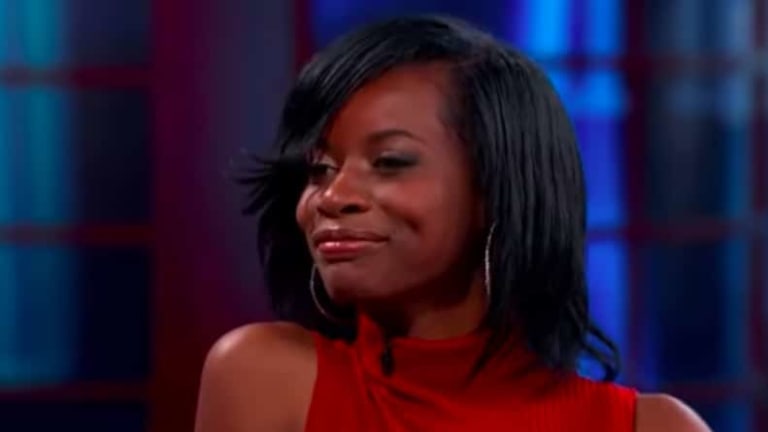 Black Girl On Dr. Phil Lied; Fabricating Story For Ratings
Dr. Phil is going viral again for all of the wrong reasons. He recently featured 16-year-old teenager named Treasure who has made headlines for her radical views about Black people. Treasure, who is a young, Black female, proclaimed that she identifies as white before calling Black people "dumb" and "gorillas."
"When it comes to Black people, I think they're all ugly and I have nothing in common with them," Treasure told Dr. Phil. "I believe that I'm completely and utterly and better than them.
"When I think about African-Americans I feel like asking them, 'What is wrong with them?' [...] They are really dangerous. If an African-American is on the same street as I am, I'll cross the street to avoid their thuggish and chaotic ways."
Well, it appears that all may not be what it seems when it comes to Treasure's story. Her older sister took to Instagram live to tell the truth about the situation. In the video, the sister states that Treasure is on the run from CPS, that she does not attend school and that her mother does not even have legal custody of her. 
On the show, Treasure boasted about her naturally straight hair and the fact that she sees her facial features as being more European than African.
"My nose is not giant like African-Americans. My lips are perfect. They're not too big and they're not too small. [...] I don't have Black people ears 'cause they're really giant..."
Citing Kim Kardashian as her role model, Treasure claims that she has a white figure and that Black people think in "a criminal way." Treasure's mother, Monique, sat alongside Treasure on the show and compared her daughter's views to those of a white supremacist. Monique told Dr. Phil that Treasure started "identifying as a white person as a young child" but her actions have spiraled out of control. So much so, that the family refuses to go out with her in public.
Fingers are now being pointed at the Dr. Phil show for cooking up the entire story. The story is being compared to Danielle Bregoli's "catch me outside" episode. Bregoli's obnoxious behavior towards both her mother and the audience members made her an instant meme and overnight celebrity. She now goes by the name Bhad Bhabie and is signed to Atlantic Records which is also home to Bruno Mars, Cardi B, and the late Aretha Franklin.
The response to the show has angered many on social media. Here are just a few of the responses.
Dr. Phil has yet to respond to claims that he and his team fabricated the entire story. However, he did attend The Breakfast Club this morning to speak more on the subject. He explained that Treasure's stepfather was right and until his death, she believed him to be her biological father. It as only after his death, that her mother informed her that she was not biracial but Black. The loss of identity caused trauma for the teen. 
Of course, Charlamagne Tha God asked Dr. Phil whether or not she exploited her story for ratings, which he flatly denied. 
You can watch the full interview below.