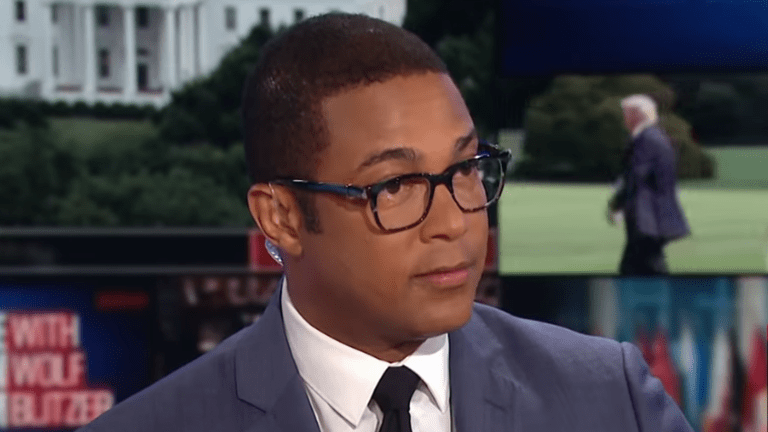 Don Lemon talks surviving abuse as a child
Political commentator Don Lemon sat down for a recent interview where he spoke about being a survivor of child sex abuse.
Speaking to EBONY, Lemon, who is being honored on Tuesday by Safe Horizon, the largest victim services nonprofit organization in the United States, at its 24th Annual Champion Awards in New York City, opened up about his story and why he chose to reveal his experience.
"I'm a journalist and you know, I hold people accountable to tell the truth. Not that you have to tell me anything about yourself personally, but if I were going to have that standard for the people I was interviewing and the people I'm holding accountable, I wanted to have the same standards for myself," he told Ebony.
"Ultimately, I believe that honesty and transparency are key, and they're the way to go. While it was a frightening experience, I'm glad I did it because you end up helping people whether you realize it or not."
The 'CNN Tonight' anchor, 53, revealed last week that he is engaged to real estate agent Tim Malone. Malone and Lemon have been dating since summer 2016. Although he is at a good place in his life, he still feels a sense of duty when it comes to spreading awareness about child sexual abuse.
He also spoke about the stigma of being a survivor within the Black community:
"I think that usually for anyone who is in a group that has been discriminated against—or as you put it, a marginalized group—you already feel like you are being discriminated against or there is a possibility that you [would be] for one thing. You don't need another thing to give someone you don't know ammunition to discriminate against you for. 
"There's a general stigma about these issues that we don't talk about. I think especially in the Black community, we don't want to talk about mental health issues. We think you can go to church and you can pray for things or you to talked to a preacher. But we just need to stop that, and we need to realize that there are organizations/resources that have our own better interests or best interests at heart. [We] need to get out of the [notion] of keeping it to ourselves and not talking about or not sharing family business publicly. I'm not a psychologist or a psychiatrist, nor am I a historian. I can't tell you why, but I know it is there, and I know that's something that we need to get over," he continued.