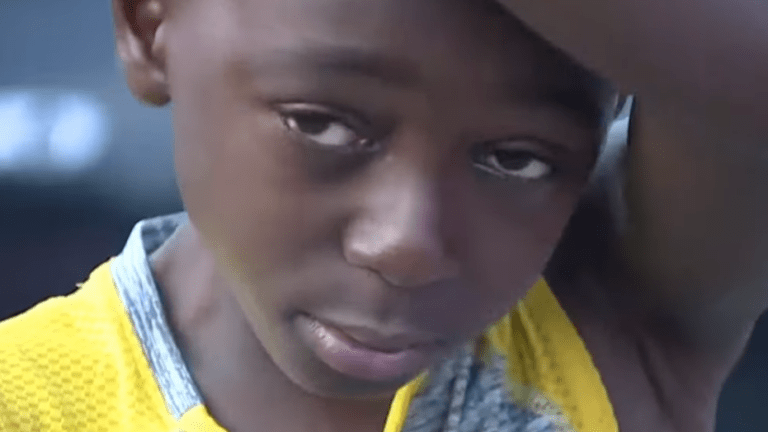 Dodgeball Assault Charges Dropped Against 10-Year-Old Boy
Aggravated assault charges have been dropped against a 10-year-old Black boy who hit a fellow player in the head with the ball during a game.
Bryce Lindley was accused of intentionally hitting a classmate in the face and faced a charge of aggravated assault after the alleged victim's mother pressed charges.
But Wayne County prosecutor Kym Worthy said there's a "better way to go forward" than to take the child to juvenile court and the charges have been dismissed per WECT 6.
According to a police report, the incident took place on Apr. 29 when another student was struck in the face with a ball. The student's mother told the news station that he has a medical condition that makes head injuries especially dangerous. She is claiming that the ball was thrown at her son's face "deliberately."
"He sustained facial tissue damage to his face. He had a black eye and a bruised nose," the other parent said. He also suffered a concussion.
The mother of the injured child claimed that her son had been targeted earlier that month.
"My son was hit twice in the face with a ball previously due to this. The child apologized to my son and my son said 'mom it's okay we're still going to be friends.'"
Lindley claimed that she nor her son knew of the other student's medical condition, and feels he shouldn't have been playing a game like that in the first place. 
This case will go before a judge in Juvenile Court Aug. 1 for a pre-trial conference.