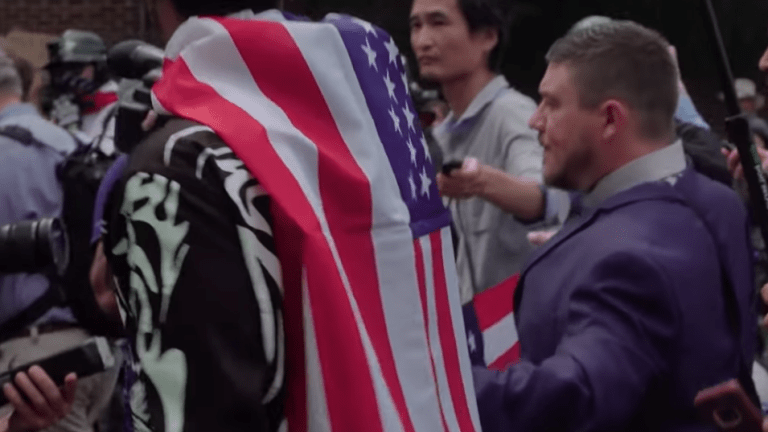 DHS adds White Supremacy to Domestic Terrorism list
The Department of Homeland Security (DHS) has released a report officially naming White supremacists as a national threat. 
"There has been a concerning rise in attacks by individuals motivated by a variety of domestic terrorist ideologies, such as racially- and ethnically-motivated violent extremism, including [White] supremacist violent extremism, anti-government and anti-authority violent extremism, and other ideological strains that drive terrorist violence. Hate crimes and non-ideologically motivated large-scale or disproportionately lethal acts of mass violence, including mass attacks, round out the picture of terrorism and targeted violence afflicting the Homeland," the report reads.
Acts of domestic terrorism have reportedly increased since Trump's reign in the White House, and while the DHS has quickly labeled many groups as terrorists - White Supremacists have until now, been overlooked.
In the United States, more attacks have been committed by those motivated by racism, anti-Semitism, and anti-immigrant hatred in recent years than by those inspired by groups like al-Qaeda and the so-called Islamic State, per The Cipher.
 "The continuing menace of racially-based violent extremism, particularly white supremacist extremism, is an abhorrent affront to our nation, the struggle, and unity of its diverse population, and the core values of both our society and our department," Kevin McAleenan, the acting secretary of the Department of Homeland Security said in a statement.
"Civil rights groups have been screaming from the rafters about the federal government not taking white supremacy seriously," Heidi Beirich, director of the Intelligence Project at the Southern Poverty Law Center (SPLC), said to Rolling Stone.