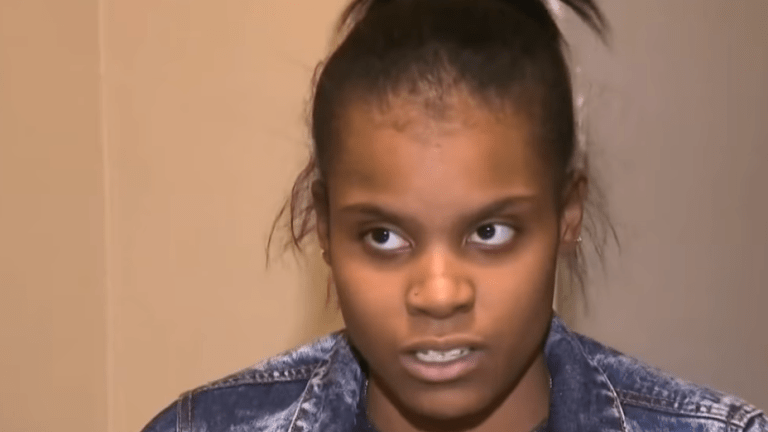 Detroit  launches investigation into police officer who made Black woman walk home in the snow
An internal investigation has been launched into a Detroit police officer after he reportedly posted a video of a Black woman who he made walk home in the freezing cold following a traffic stop.
According to the Huffington Post, Officer Gary Steele has since been reassigned while the investigation is underway. People who viewed the video on social media has blasted the video as being "racist" and are calling for him to be fired from his position.
Steele has reportedly had his fair share of run-ins with the wrong side of the law. He was charged back in 2008 with physically attacking his ex-girlfriend and firing a gun next to her head back. Steele took a misdemeanor plea deal for probation and was allowed to remain on the police force.
Detroit's Police Chief James Craig addressed the viral video. 
"I am troubled because of what happened after," said the police chief during a press conference.
"When these kinds of things happen it does tend to erode the trust.
"I'm angry..I'm angry because this was a racially insensitive post…It was one of our colder days in Detroit," he added. "Who would be happy on one of the colder winter nights being stopped?" Craig said.
Steele has been with the police for 18.5 years. Police chief Craig also addressed his murky past:
"He has a troubling history," he said. "…I will tell you there would have been a different outcome if I'd been chief during those years…after reviewing his history…there's a pattern. And I'm concerned about that pattern."