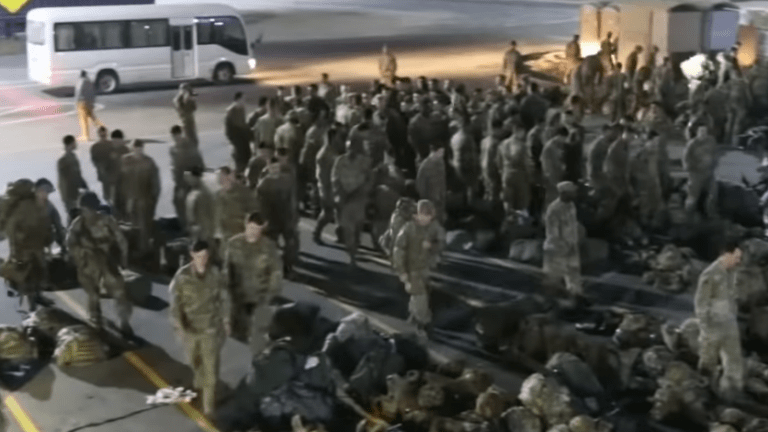 Defense Secretary says US troops are not leaving Iraq
Defense Secretary Mark Esper has denied reports that U.S. troops would be withdrawing from Iraq after a letter circulated online suggested otherwise.
Gen. Mark Milley, chairman of the Joint Chiefs of Staff, told reporters the letter was a draft that should not have been released.
"That letter is a draft, it was a mistake, it was unsigned, it should not have been released," Milley told reporters per The Hill. "Poorly worded, implies withdrawal. That's not what's happening."
The letter circulated online from U.S. Marines Brig. Gen. William Seely III, to the Iraqis. 
"Sir, in deference to the sovereignty of the Republic of Iraq, and as requested by the Iraqi Parliament and the Prime Minister, CJTF-OIR will be repositioning forces over the course of the coming days and weeks to prepare for onward movement," Seely wrote in the draft letter.
"We respect your sovereign decision to order our departure," the letter concluded.
On Monday, Prime Minister Adel Abdul Mahdi told U.S. Ambassador to Iraq Matthew Tueller that the United States and Iraq needed to cooperate "to implement the withdrawal of foreign forces in accordance with the decision of the Iraqi parliament," the prime minister's office said in a statement.
Pentagon spokeswoman Alyssa Farah tweeted that "there has been no change in U.S. policy with regard to our force presence in Iraq."
"We continue to consult with the Iraqi government regarding the defeat-ISIS mission and efforts to support the Iraqi Security Forces," Farah said. "We remain committed to the D-ISIS coalition and ensuring a safe, secure, and prosperous future for the Iraqi people."