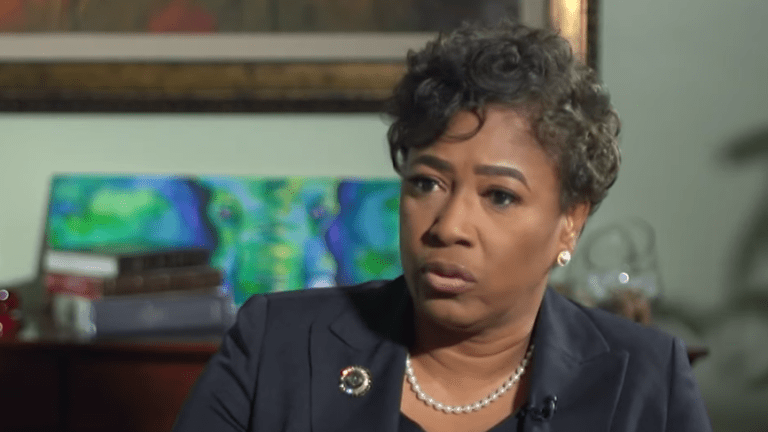 Dallas judge Tammy Kemp defends giving Amber Guyger a Bible: 'I don't understand the anger'
Dallas Judge Tammy Kemp has spoken out against the backlash she faced after she hugged Botham Jean's killer and handed her a bible after sentencing.
Kemp strolled across the room and gave Amber Guyger a hug after she dismissed the jury, and hugged members of the Jean family. She then gifted her a Bible.
"Following my own convictions, I could not refuse that woman a hug. I would not," Kemp told the Associated Press. "And I don't understand the anger. And I guess I could say if you profess religious beliefs and you are going to follow them, I would hope that they not be situational and limited to one race only."
But according to Kemp, Guyger had already shown signs of change:
"She asked me if I thought that God could forgive her and I said, 'Yes, God can forgive you and has,'" Kemp said. "If she wanted to start with the Bible, I didn't want her to go back to the jail and to sink into doubt and self-pity and become bitter. Because she still has a lot of life ahead of her following her sentence and I would hope that she could live it purposefully."
Jean's 18-year-old brother, Brandt Jean, was also heavily criticized for embracing Guyger in the courtroom. 
Since her compassionate act, the Freedom From Religion Foundation, which regularly files lawsuits defending the separation of church and state, to log a complaint with the Texas Commission on Judicial Conduct.
"It is perfectly acceptable for private citizens to express their religious beliefs in court, but the rules are different for those acting in a governmental role ... it violates a vital constitutional principle for a sitting judge to promote personal religious beliefs while acting in her official capacity," the complaint read.