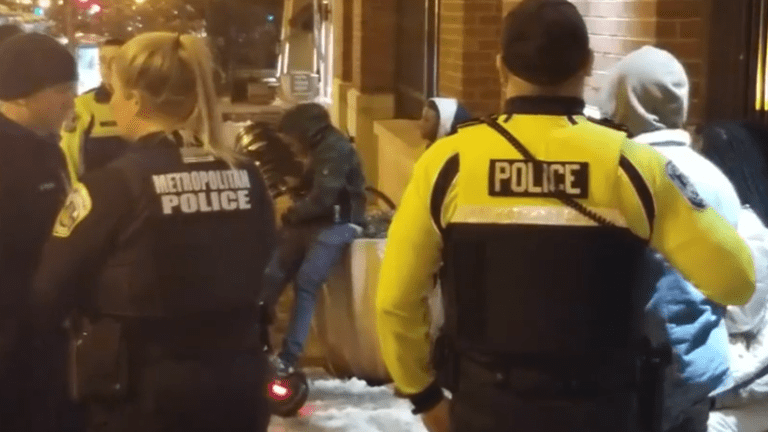 D.C. police announce they will no longer handcuff children 12 and younger
D.C. police officers will no longer handcuff children 12 and younger, except in situations deemed dangerous to the child or the public, thanks to a new guideline designed to improve how police engage with juvenile suspects, Police Chief Peter Newsham said.
"We just want to handle our juveniles in the most professional way," Newsham said in an interview per the Washington Post. "You have to have an understanding that these kids aren't fully developed emotionally and mentally."
The new guidelines follow an incident involving an officer captured on camera chasing down and detaining a 9-year-old boy, who was placed in handcuffs by officers. The boy was not charged for a crime, but the video did go viral. Just weeks before, officers handcuffed a 10-year-old boy in a case in which Attorney General Karl A. Racine later said the child was "totally innocent."
Racine launched a probe into the incident and, with the help of police officials, set to work reviewing current general orders for officers and training methods to recommend changes.
"They're different," D.C. Mayor Muriel E. Bowser. "They're not just little adults. They're developmentally different, and we want to put them in the right lane to get them the help that they need, divert them from the system if possible, so we are not seeing them when they are older and involved in much more serious crime."
"We want the public to know that when we do come in contact with kids who have been involved in criminal behavior, they are going to be treated very, very carefully," Newsham said.