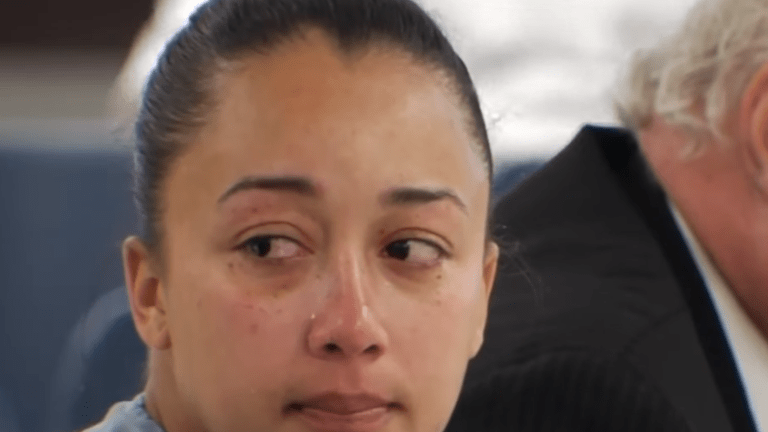 Cyntoia Brown has been Granted Clemency
Cyntoia Brown has been granted clemency by the Tennessee governor's office.
Brown is currently serving a life sentence for killing a man who bought her for sex when she was 16 years old. She was in fear for her life and shot him
According to reports, Brown, 30, will be released to parole supervision on Aug. 7. Brown has served a total of 15 years behind bars.
"This decision comes after careful consideration of what is a tragic and complex case," Gov. Bill Haslam said.
"Cyntoia Brown committed, by her own admission, a horrific crime at the age of 16. Yet, imposing a life sentence on a juvenile that would require her to serve at least 51 years before even being eligible for parole consideration is too harsh, especially in light of the extraordinary steps Ms. Brown has taken to rebuild her life. Transformation should be accompanied by hope."
Back in May, Brown appeared before the Tennessee Board of Parole and Probation. The board is made up of six members who were equally divided in their opinion. Two voted to release her, two others voted to deny her request for freedom and the final two members voted to she should come up for parole after serving 25 years in prison ABC News reported. 
"We're in the midst of reviewing Cyntoia's case," Haslam said at the time. "The Supreme Court ruling didn't really affect what we do one way or the other.
"I will say this, we're reviewing a lot of cases, and while Cyntoia's case has gotten a lot of publicity, I don't think you want us to treat her's any different than a whole lot of cases that I think people want us to review to see if it's been handled well, because her's has gotten publicity."