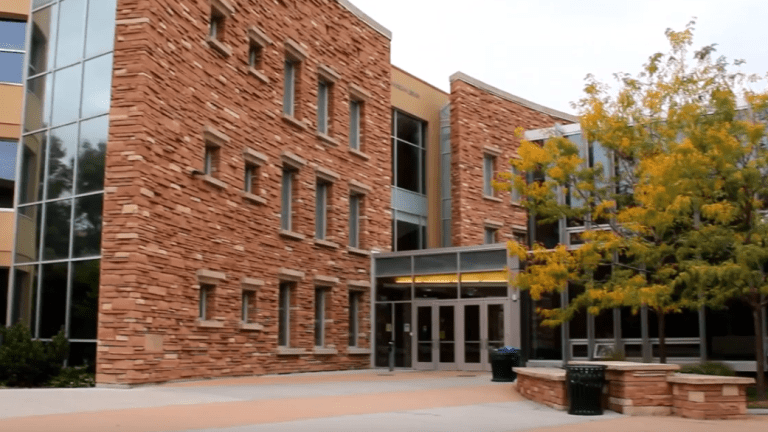 CSU student issues shifts blame over viral blackface pic
A student from Colorado State University has issued an apology after an image of her in blackface sparked outrage after it went viral - but she thinks her critics are at fault too.
Freshman Leana Kaplan along with three other friends thought it would be a good idea to sport blackface makeup, along with the caption, "Wakanda Forever," seemingly mocking the history-making Marvel movie.
"On September 8, 2019, I was involved with three other freshman students (all males) in an incident on my dormitory floor. Our behavior was photographed by another student. This photo went viral, hurting other students and changing me forever. This photo of four white students in black face is indeed horrendous, and understandably appears to portray four racists making fun of African Americans," she wrote in an email to the institution which was submitted by her father.
"The hurtful impact of this photo on minorities is real, but this photo is not the whole story. I am not going to allow a photo, the news media nor CSU to do the talking for me. Just as those who have been hurt have a voice, so do I, and I too am entitled to be heard no less than those who have been offended. No, this is not about me, but if there are lessens to be learned, the story behind the photo and the blond girl wearing black face surround by yet-to-be identified boys needs to be told," she continued.
Kaplan, 19, said the incident's fallout has led to "daily death threats, harassment, along with... constant fear," per The Post. She is also fearful of losing her job.
Blackface is never the answer, people.
"Racism is wrong, and it is evil. As a white female, I do not live with nor will I ever personally experience the currents of racial prejudice that still exist on the surface of our society and, more insidiously, as undercurrents hidden and running deep. I am guilty of insensitivity and stupidity, but these do not make me a racist nor even a denier of my racism, as so many are."
However, even in her apology, Kaplan attempted to shift the blame:
"There are those who are exploiting this photo as an example of a racism on campus and the failure of CSU to eradicate this virus. These people include Tay Anderson, running for the Denver School Board, and who has been blasting this photo wherever he can to grandstand his out-of-town platform against racial prejudice. I believe this campaign may be responsible for threatening my employer, a national retailer, to terminate me, which has been done, now depriving me of income and placing a stigma on future employment and advanced education."
Activist Anderson responded to her via Twitter: