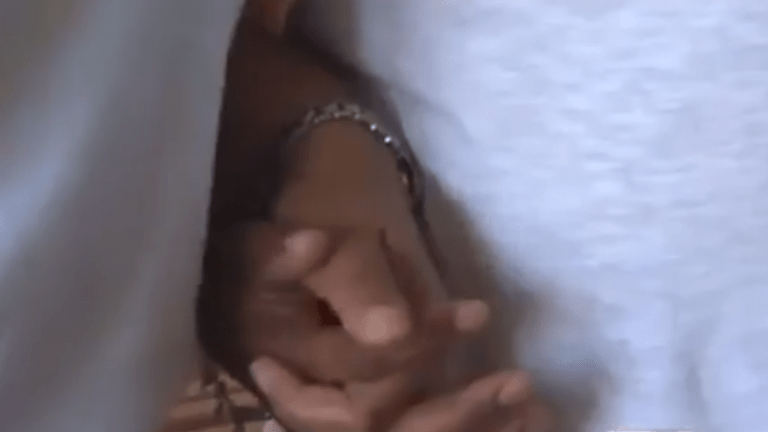 Couples file lawsuit challenging Virginia requirement for people seeking marriage license to identify their race
Three couples have filed a lawsuit challenging a Virginia requirement that requires individuals to identify their race when seeking a marriage license.
According to the suit, the statute is "offensive," "unconstitutional," and "reflective of a racist past."
Sophie Rogers and her fiancé, Brandyn Churchill — one of the couples in the suit — tried to obtain a marriage license in the Rockbridge Circuit Court clerk's office but were told that they would be denied a license if they did not identify their race.
Ashley Ramkishun and her fiancé, Samuel Sarfo, were also given the same information, and do not feel as though they should have to declare their racial identity to tie the knot.
 Amelia Spencer and Kendall Poole say they want to wed in Virginia "but not if [they] must label [themselves] with a race," NBC News reported from the suit.
The couples also allege that they were denied a marriage license after identifying their race:
"Plaintiffs deem the requirement of racial labeling to be scientifically baseless, misleading, highly controversial, a matter of opinion, practically useless, offensive to human dignity, an invasion of personal privacy compelling an unwanted public categorization of oneself, and reflective of a racist past," the lawsuit states.
Currently, only eight states require couples to identify their race when applying for a license:
Connecticut, Delaware, Kentucky, Louisiana, and Minnesota all require the couple's racial identity. In New Hampshire, a court clerk fills out the information about a couple's race. Alabama has couples fill out a certificate "that requires a statement of their race," the lawsuit reads per NBC News.