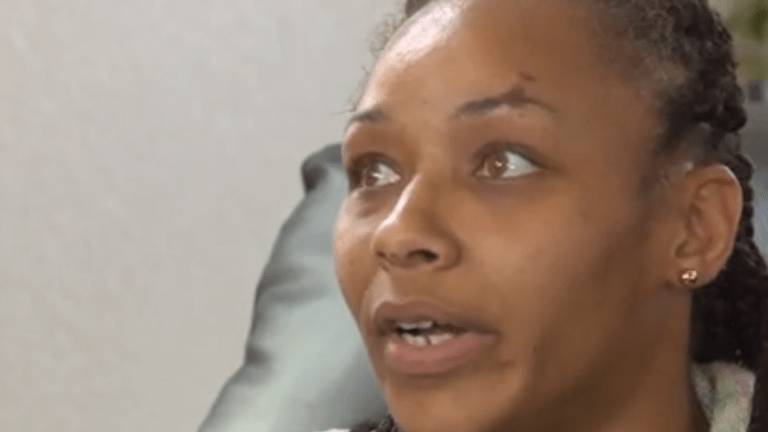 Cop under investigation for body-slamming Black woman during traffic stop
A police officer is under investigation after cellphone videos surfaced showing him body slamming a Black woman to the ground.
Cherish Thomas, 31, was stopped by the Rio Vista police officer on Sunday evening for a suspended registration, Police Chief Dan Dailey told KCRA.
They then detained all four people inside the car because officers said they refused to exit the vehicle, preventing the officers from impounding the car. But the victim, Thomas, claims that they did have the proper documentation but that the officers refused to review it. 
Clayton's stepsister, Cherish Thomas, and his stepmother, Deshaunna Payne, arrived on the scene and started recording the incident on their phones.
"I have four kids in that car," Payne said. "I wanted to make sure they were OK."
"(The) officer tackled her to the ground in order to gain control of her while his partner stepped in to take Deshaunna Payne into custody," Dailey said in a news release.
But Thomas denied the claims by the police department:
"What can I do at this point? He's a police officer. And I'm (120 pounds)," she said. "So what am I going to do? Fight him? No."
Payne also denied the allegations.
"I wasn't trying to attack them. He slammed my baby," she said. "I went in mother mode to protect my child."
Dailey told reporters that he plans to release the officers' body camera videos by the end of the week to "show the totality of this situation," calling family members who arrived at the scene "confrontational and uncooperative."