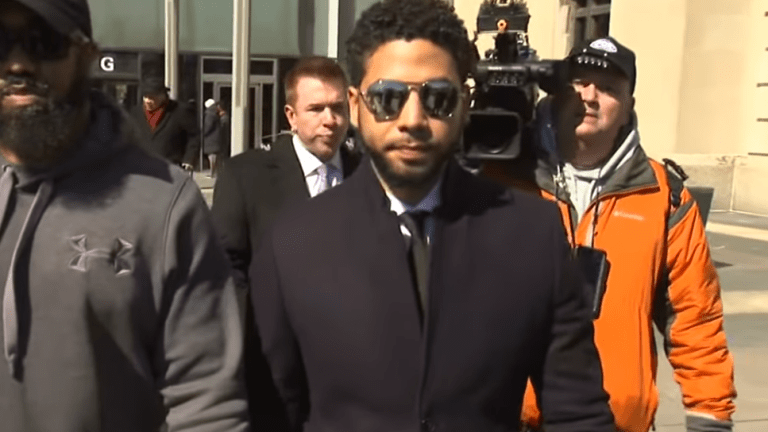 Cook County judge orders Special Prosecutor to re-investigate Jussie Smollett case
A judge in Illinois has ordered a special prosecutor to look into how Jussie Smollett case was handled.
Back in January, Smollett claimed that he was assaulted, and the assault was initially investigated as a possible hate crime.
Shortly after, the 'Empire' actor was arrested for allegedly paying two men ( identified as the Osundairo brothers)to help him stage the crime before all 16 indictments were abruptly dropped. 
Foxx recused herself from the case before Smollett was charged with anything due to "conversations" she reportedly had with a member of 'Smollett's family.
Now, a judge ruled that Smollett may be charged again, which will be music to the ears of Chicago Police Department official, who blasted the alleged "whitewash of justice."
Judge Michael Toomin wrote:
"If reasonable grounds exist to further prosecute Smollett, in the interest of justice the special prosecutor may take such action as may be appropriate to effectuate that result."
"In perhaps the most prominent display of his acting potential, Smollett conceived a fantasy that propelled him from the role of a sympathetic victim of a vicious homophobic attack to that of a charlatan who fomented a hoax the equal of any twisted television intrigue," Toomin wrote per the Tribune.
Toomin added that the case's "unprecedented irregularities" warranted the appointment of a special prosecutor "to restore the public's confidence in the integrity of our criminal justice system."
Smollett also faces a lawsuit from the city of Chicago seeking to recoup the cost of police overtime for investigating the incident. Smollett and his attorneys have been sued for defamation by the Osundairo brothers who claim Smollett paid them $3,500 to help him stage the attack.