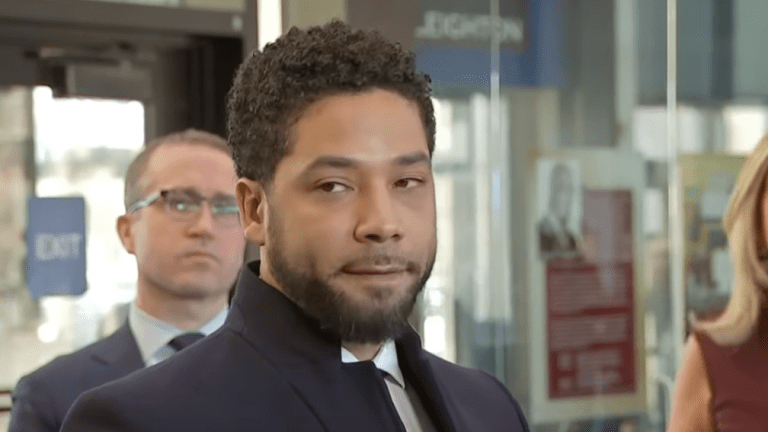 Cook County judge orders Jussie Smollett case files to be unsealed
A Cook County judge has ordered the case file of 'Empire' actor Jussie Smollett unsealed following a push from media organizations who demanded transparency surrounding the controversial case.
According to the Chicago Tribune, Circuit Judge Steven Watkins did not feel that Smollett had conducted himself in a way which demonstrated that he was seeking privacy.
"These are not the actions of a person seeking to maintain his privacy or simply be let alone," Watkins said in a 10-page ruling that he read aloud in court. 
"While the court appreciates that (Smollett) was in the public eye before the events that precipitated this case, it was not necessary for him to address this so publicly and to such an extent. By doing so, the court cannot credit his privacy interest as good cause to keep the case records sealed."
Tribune attorney Natalie Spears issued a statement lauding the judge's ruling:
"This is about transparency and trust in the system, and we believe the public has a right to know what their government did here and why," Spears said in the lobby of the Leighton Criminal Court Building, the county's main criminal courthouse at 26th Street and California Avenue.
The case files have not been made public. Cathy McNeil Stein, the lawyer representing the state, told reporters on Thursday that the state's attorney's office planned to review its files and turn over documents that were previously sealed. The office said in a statement that it would release the documents by Jun. 3.