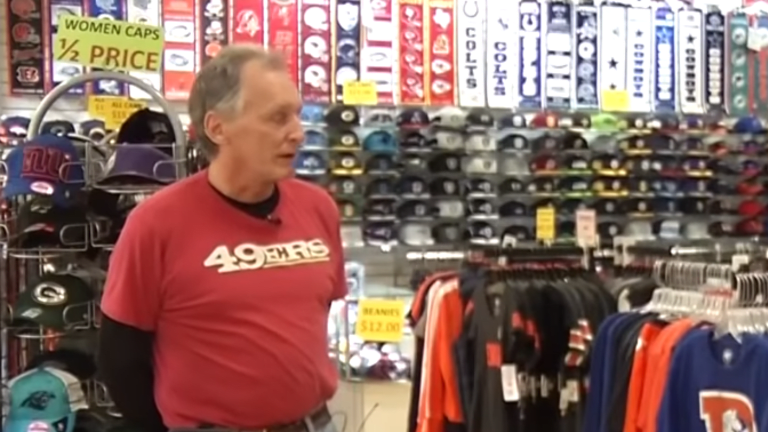 Colorado sports store forced to close after boycotting Colin Kaepernick
A sports store in Colorado has been forced to shut its doors after a Colin Kaepernick boycott backfired.
Prime Time Sports Owner Stephen Martin had owned the store for more than 20 years but told KOOA that after the boycott, numbers dwindled so low that he could not afford his monthly lease anymore at Chapel Hills Mall.
"I just can't keep the doors open anymore," said Martin.
Martin got rid of all of the store's Nike apparel last fall, following the company's ad campaign with Colin Kaepernick.
"Being a sports store without Nike is kind of like being a milk store without milk or a gas station without gas. How do you do it? They have a monopoly on jerseys," said Martin.
He asked the question, but that did not stop him from making the decision in the first place. Ultimately, his boycott of Nike and Kaepernick led to the demise of his store.
Martin told the news outlet that he doesn't have any current players' jerseys–because of his decision to drop all Nike apparel. He also cancelled an autograph session with Brandon Marshall at his store back in 2016, to protest Marshall's decision to kneel during the anthem.
"As much as I hate to admit this, perhaps there are more Brandon Marshall and Colin Kaepernick supporters out there than I realized," said Martin.
He says that he will keep the store open until all of his stock is gone, and has slashed the items by 40%.
"I didn't give in to big Nike and big dollars. I didn't give in. I did it my way," he told News5.
"That part of the military respect that's in me just cannot be sacrificed or compromised, as I believe Brandon Marshall and Colin Kaepernick both did. I don't like losing a business over it, but I rather be able to live with myself," he added.