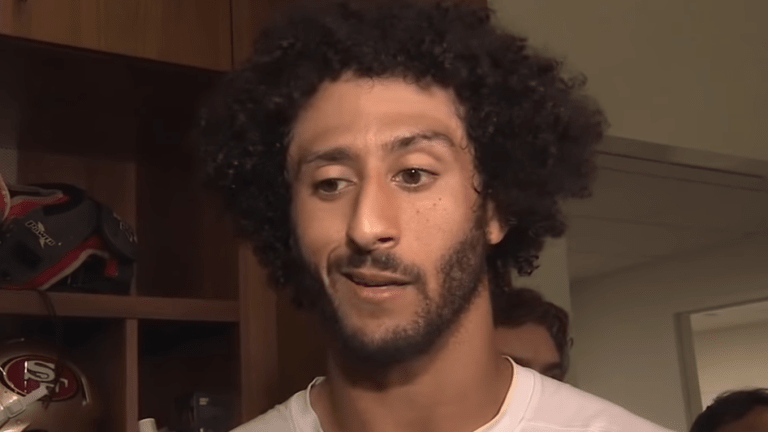 Colin Kaepernick slams 'American Terrorism' against 'Black and Brown People'
Former NFL Quarterback, Colin Kaepernick, has slammed America's terrorism against people of color, following the nation's reaction to Trump threatening to wipe out 52 of Iran's cultural sites, if they dare respond to his recent drone strike.
"There is nothing new about American terrorist attacks against Black and Brown people for the expansion of American imperialism," he tweeted. "America has always sanctioned and besieged Black and Brown bodies both at home and abroad. America militarism is the weapon wielded by American imperialism, to enforce its policing and plundering of the non white world."
While many agreed, former Today host Megyn Kelly had a different opinion:
"Because everything is racist. Everything. Even fighting back against terrorists who kill Americans. Nike, feeling proud," she asked while retweeting Kaepernick's initial tweet.
Fox faced backlash from Twitter users who blasted her for her ignorance, but it was Kapernick's own mother, Teresa Kaepernick who had the last word:
"Try doing a little research on American Imperialism," she responded to Kelly. "I believe you'll find he's right. You should probably stay away from commenting on @Kaepernick7 tweets. I recommend someone more on your intellectual level such as @realDonaldTrump."
On Thursday, Trump announced that he ordered a precision strike to "terminate" a top Iranian commander who was plotting "imminent and sinister attacks" on Americans. The president also added that the rash decision was one of deterrence rather than aggression.
"We took action last night to stop a war. We did not take action to start a war," Trump said in a statement from his Mar-a-Lago resort a day after a US drone strike on a Baghdad airport killed Qasem Soleimani.