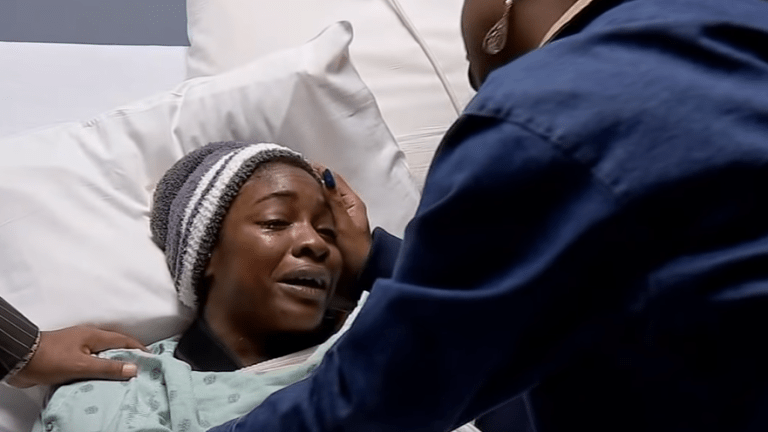 Civil Rights Attorney Claims Jazmine Barnes' Killer may have Killed Before
The brutal murder of 7-year-old Jazmine Barnes has shaken the country, but a civil rights attorney believes that the same man has killed before.
Last week, Barnes was shot and killed and her mother, 30-year-old LaPorsha Washington, was wounded during the shooting which took place in a Walmart parking lot in New York.
The family were traveling on the Beltway 8 feeder road near Wallisville Road when a red pickup pulled alongside and a white male in a red pickup[ truck began shooting.
According to S. Lee Merritt, Esq, this man has struck before. He detailed his theory in a series of tweets.
He wrote:
"BREAKING!!! We are learning new information that may give some context to the senseless shooting of #JazmineBarnes! 
We are offering $35,000.00 to whoever can turn this shooter in. This may not be his first time striking."
See the Twitter thread below:
Community activist and journalist, Shaun King is teaming up with Merritt to offer a combined $35,000 cash for anyone who turns in the man responsible for the slaying of Barnes.
"A 40-year-old white man with a beard in a red pickup truck pulled up on 7-year-old Jazmine Barnes and her family near a Houston Walmart and shot and killed her and injured others. (Barnes' family) asked me to share these wonderful recent images of her with her dad and family. She was loved and treasured and valued. We will not stop until we find her killer," King wrote on social media. 
Barnes' mother, spoke to local news about her daughter's tragic murder.
"I replayed the moment in my head over a million times. Did I cut this man off? Did I make a wrong turn in front of him? Did I stop him from getting out of the Walmart, for whatever he was doing? Did I do anything wrong to cause this man to fire shots at my car? I didn't make a wrong turn or get in his lane. I didn't do none of that. He fired at us for no reason—none," she told KHOU-TV.