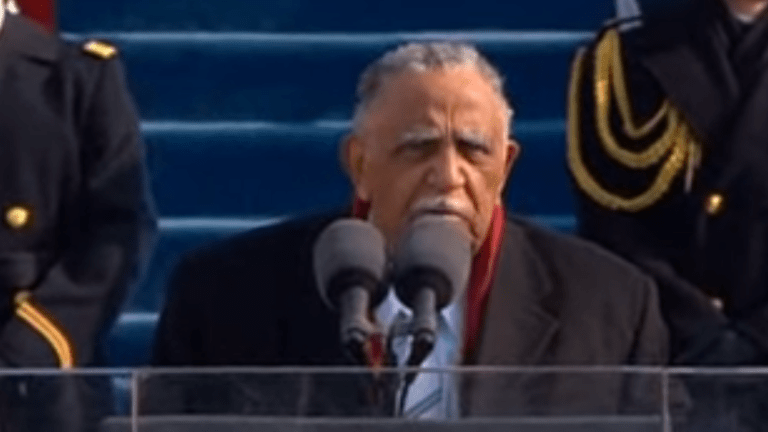 Civil rights activist Rev. Joseph Lowery has died
Rev. Joseph Lowery, a co-founder of the Southern Christian Leadership Conference, has died of natural causes. He was 98 years old.
Lowery successfully campaigned to integrate buses in Mobile, Ala., where he was a young Methodist minister. In November 1956, the Supreme Court ended racial segregation on buses in Montgomery. Lowery a close friend and peer of Dr. King's side almost until the day of his assassination in April 1968.  
Lowery also helped found the Southern Christian Leadership Conference, Dr. King's signature organization, and led it for 20 years, from 1977 to 1997, according to the New York Times.
The family of Dr. Joseph E. Lowery sent FOX 5 Atlanta the following statement late Friday evening:
"Reverend Joseph Echols Lowery transitioned peacefully in his home surrounded by his family late Friday night. His family is requesting respect for their privacy during their time of grief. Reverend Lowery's daughters want the community to rest assured their father passed away from natural causes, not from COVID-19. Rev. Lowery was 98 years old."
The King Center released the following statement following the news of Lowery's death.
"Tonight, the great Reverend Joseph E. Lowery transitioned from earth to eternity. Our thoughts and prayers are with his family. He was a champion for civil rights, a challenger of injustice, a dear friend to the King family," they tweeted from the foundation's official Twitter account. "Thank you, sir."
Lowery was praised for his humorous prayer at former president Barack Obama's inauguration.
"We ask you to help us work for that day when black will not be asked to get in, back when brown can stick around, when yellow will be mellow, when the red man can get ahead, man; and when white will embrace what is right," Lowery said.