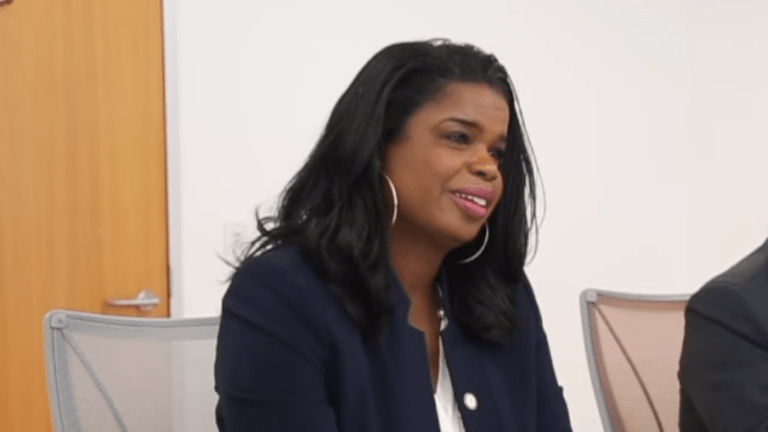 Chicago State asks Cook County's inspector general to review Jussie Smollett's dropped case
After facing backlash for her involvement in the Jussie Smollett case, state's Attorney Kim Foxx has asked Cook County's inspector general to investigate her office's handling of the case.
Inspector General Patrick Blanchard revealed the letter, penned by Foxx to ensure transparency after she faced criticism as all 16 charges were abruptly dropped against the actor over the alleged hoax.
"This letter is written to inform you that this office has received a request by State's Attorney Kim Foxx to conduct an Office of the Independent Inspector General review of the circumstances surrounding the resolution of criminal charges formerly pending against Jussie Smollett," Blanchard wrote in the letter, obtained by the Tribune. 
"As you may recall, the office of the Cook County State's Attorney has previously objected to the exercise of jurisdiction by this office over the SAO in relation to other unrelated issues. State's Attorney Foxx has stated that her office will cooperate during the course of this review notwithstanding prior objections to OIIG jurisdiction.
Foxx also released a statement praising Blanchard per the Cigago Tribune:
"A former prosecutor, Inspector General Blanchard has been conducting independent inquiries for Cook County for over a decade. Ensuring that I and my office have the community's trust and confidence is paramount to me, which is why I invited an independent review of this matter. I welcome this investigation and pledge my full cooperation and the cooperation of my office as IG Blanchard conducts his review."
Blanchard has said that his office "is pursuing an inquiry into the circumstances surrounding the resolution of criminal charges in the Smollet case. This will be accomplished in accordance with the protocols established by this office."
Smollett has been accused of staging a hate crime along with the Osundairo brothers. He continues to maintain his innocence.