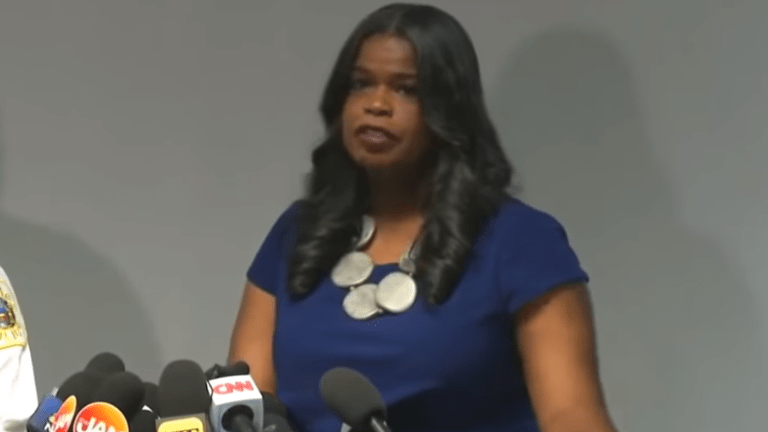 Chicago prosecutor Kim Foxx subpoenaed over Jussie Smollett case
Chicago prosecutor Kim Foxx has reportedly been hit with a subpoena over her handling of the Jussie Smollett case.
Retired appellate judge Sheila O'Brien, who filed the petition for a special prosecutor, also filed a subpoena for Foxx's top deputy, Joseph Magats, and another document requesting Jussie Smollett appear at the hearing, per the Chicago Sun-Times.
"Foxx's conflict in this matter is beyond dispute," O'Brien wrote. She also wrote that Foxx should have enlisted a special prosecutor. "Instead, Foxx misled the public into believing that Smollett's case was handled like any other prosecution and without influence."
Foxx's involvement in the case following her recusal from the case was made public after emails and text messages were turned over to the Sun-Times. Foxx appeared to remain involved in the case at a distance, as she on several occasions, texted members of her staff about the charges filed against Smollett.
Foxx's office abruptly dropped 16 charges of disorderly conduct against Smollett which sent shockwaves across the country.
"Today, all criminal charges against Jussie Smollett were dropped and his record has been wiped clean of the filing of this tragic complaint against him," a statement from Smollett's lawyers Tina Glandian and Patricia Brown Holmes read, according to NBC. "Jussie was attacked by two people he was unable to identify on January 29."
Chicago Mayor Rahm Emanuel called the decision a "whitewash of justice," and asserted that "if you're in a position of influence and power, you'll get treated one way, other people will be treated another way."
They are currently suing Smollett for $130,000 for the overtime hours put in by the city to investigate his alleged attack.