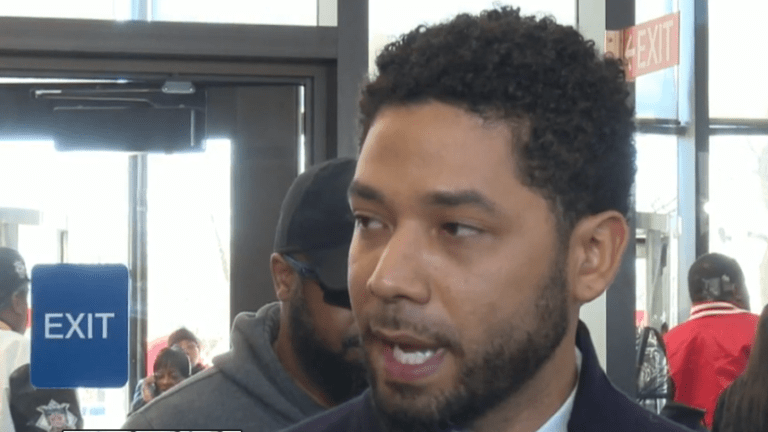 Chicago Police release Jussie Smollett records
The case file of 'Empire' actor Jussie Smollett has been unsealed.
The documents include hundreds of pages of interviews, records and logs, including one interview done with Smollett on February 14, after the Osundairo brothers were taken into custody. 
Chicago police spokesman Anthony Guglielmi said in a statement that
 300-plus pages of supplementary materials -- including handwritten detective notes, subpoena records, and ancillary material -- will also be delivered by this time next week.
"The final release will be pertinent video files that require a heavy amount of digital redaction for things like license plates of unrelated vehicles and the blurring of faces of individuals not involved in the criminal investigation," Guglielmi said per Fox News. "We hope to have that completed by the week after next."
Smollett made national headlines at the top of the year when he filed a police report alleging that two masked, white men attacked him, put a rope around his neck and poured bleach on him. He claimed that his attackers hurled racist and homophobic comments and yelling "This is MAGA country." 
Chicago Police Department later named Smollett as a suspect and claimed that he staged the attack with the help of the Osundairo brothers, in a bid to get a pay rise. He was later indicted on 16 charges of disorderly conduct before all charges were dismissed.
The court then approved an appeal by his lawyer to seal the case but this was later overturned.
Judge Watkins wrote that "voluntarily appeared on national television for an interview speaking about the incident in detail.
"After the March 26 dismissal, he voluntarily stood in front of cameras from numerous news organizations in the courthouse lobby and spoke about the case. On several occasions, attorneys for defendant, presumably with his authorization, appeared on various media outlets speaking about the case."