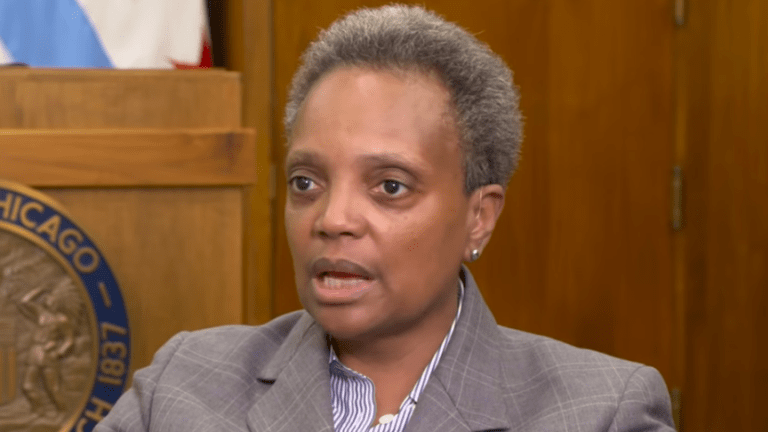 Chicago Mayor wants the city to have its own weed co-op
Chicago Mayor Lori Lightfoot has said that she is "very serious" about the city growing its own recreational marijuana.
Her plans aim to give minorities a chance to learn the business and share the wealth.
According to Lightfoot, the $15 million generated by tax-increment financing could be used as seed money for the plan to open a "cooperative cultivation center" that residents of color could "buy into" — either with a "modest cash investment" or with "sweat equity."
"This is a very, very expensive business to get involved with. The basics to be a cultivator requires about a $13 million to $15 million investment. There are not a lot of people that have that, particularly in a market that a lot of banks and traditional lenders won't touch," she said.
"I think the only way to really crack this nut is for the city to invest its own resources to get engaged, get diverse entrepreneurs involved in the most lucrative part of the business, which is cultivation," Lightfoot continued.
"First of all, we've got to jump through the regulatory hoops... Hopefully, we will get those roadblocks cleared. But I'm very serious about it."
Gov. J.B. Pritzker's but not for another year or so.
"The administration is excited that people are discussing new and innovative approaches to equity, and we look forward to exploring those options when the application for cultivation centers begins in 2021," Pritzker spokeswoman Jordan Abudayyeh said in a statement.
"One of the things that every entrepreneur that's a small businessperson faces is access to capital. There are some things that we can do using existing city resources to help facilitate that," Lightfoot said per the Sun-Times.
"This is a challenging issue. No question about it. This is a marketplace that was already created with medical marijuana. The vast majority of the people that are the entrepreneurs and business owners are white men. We know that. We will work as a city to make sure that we give opportunities for other people to be participants in this thriving market."