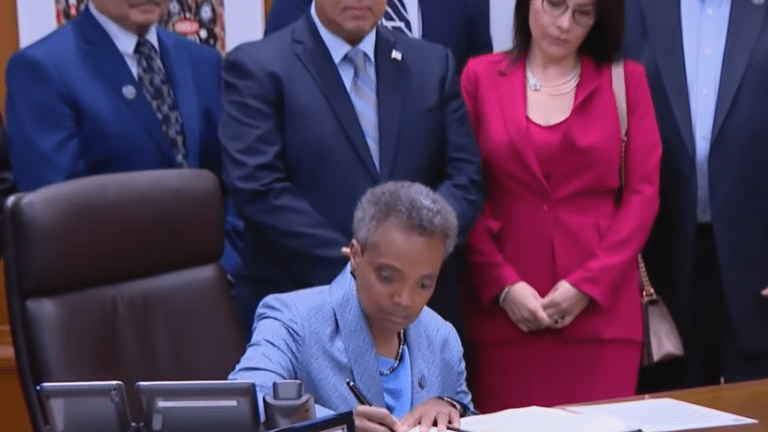 Chicago Mayor Lori Lightfoot lunches with 4-year-old boy who dressed as her for Halloween
Chicago Mayor Lori Lightfoot took time out to enjoy a pizza lunch with a four-year-old boy who dressed up as her for Halloween.
Idris Lockett could not go trick or treating this year due to the blistering cold, but his mother took a picture of his costume, and he instantly went viral.
"We met her, she gave us gifts and pizza and a plaque saying he had the best Halloween costume, and we took some pictures of them together," Lockett said per the Chicago tribune.
"Over the Halloween weekend, the internet went wild over 4-year-old Idris, who dressed as me for his costume. Today, I invited him to City Hall for an important meeting," Lightfoot said.
The boy's mother was very pleased with the mayor's interaction with her son:
"She had to clear her schedule, but I did appreciate the fact that she stuck to her word and was able to meet with us. She was real cool, laid back. I could see myself kicking it with the mayor," Catherine Lockett said.
Some positive news for Lightfoot who was forced to speak out against President Trump following his recent visit. Trump trashed the city's Superintendent Eddie Johnson during a public engagement.
"President Trump knows as much about policing as he does running a fair and transparent government," Lightfoot tweeted. "I stand by the Superintendent for living up to the values of this great city and its residents."
Both Johnson and Lightfoot declined to meet with the president during his scheduled visit.