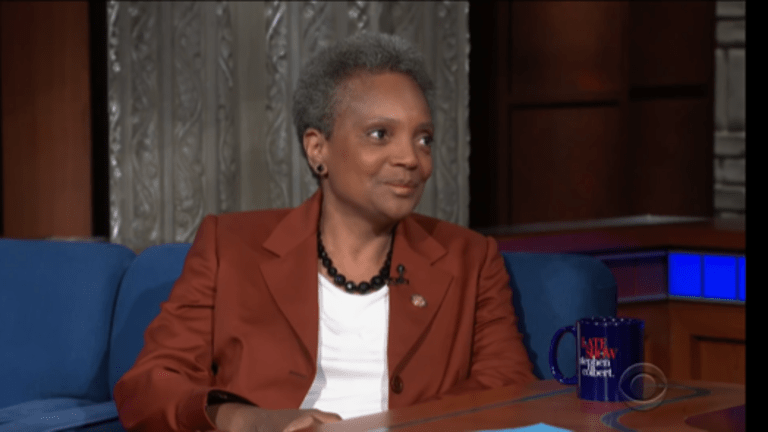 Chicago Mayor Lori Lightfoot Bans ICE from City Databases
Mayor Lori Lightfoot has refused to sign an executive order for ICE agents. The order would permit ICE agents to access Chicago's Police Department databases to track down undocumented immigrants.
Trump has enacted the arrest and removal of 2,000 undocumented immigrants through the U.S. As a self-proclaimed sanctuary city, Chicago remains dedicated to protecting those seeking refuge. It also makes the city one of Trump's top targets.
"I have directed -- and Superintendent Johnson has confirmed -- that CPD has terminated ICE's access to CPD's databases related to federal immigration enforcement activities," she told the press.
"I have also personally spoken with ICE leadership in Chicago and voiced my strong objection to any such raids. Further, I reiterated that CPD will not cooperate with or facilitate any ICE enforcement actions."
Her reasoning is to prevent the illegitimate collection of people's private information, and establish accountability within the government. 
The databases in question list individuals for various reasons, including immigrants and gang related activity. Lightfoot's focus is to deport those with violent records and not those who are here quietly seeking asylum.
Lightfoot has also provided an additional $250,000 to the Legal Protection Fund for "additional protections and resources" to aid those at risk of deportation.