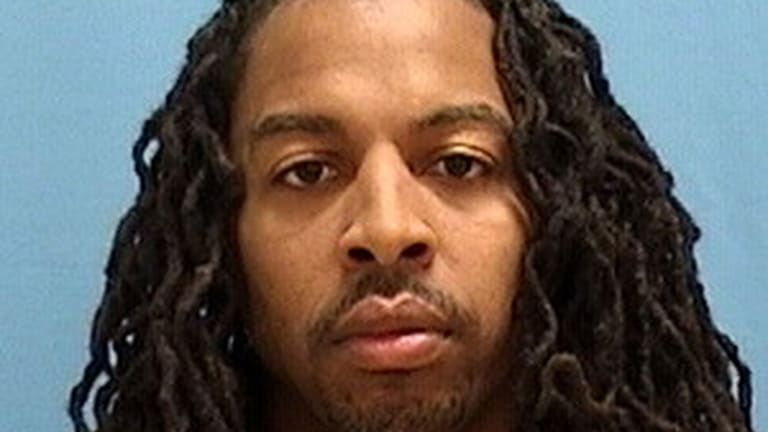 Chicago Man To Sue Police Department For Wrongful Murder Conviction
Bernard Mims spent 12 years in prison after being wrongfully convicted for the murder of an off-duty Cook County correctional officer. The fallen officer, Dwayne Baker, was gunned by members of the Black Disciples gang after being mistaken for a member of the rival Gangster Disciples.
Now, two years after prosecutors threw his conviction out, he is focusing his attention on the police department that put him behind bars. Mims is intending to sue the city as well as nine Chicago Police officers, claiming that he was framed for the deceased officer's murder. At the time of the trial, Mims claimed he was "bedridden" at the time of the killing due to being the victim of a shooting just ten days prior. Mims was shot in his groin an also suffered a broken wrist during the attack.
Although these facts were made available to the prosecution at the time of the proceedings, they were disregarded and he was convicted anyway, but it was mainly down to this information that his conviction was overturned, leading some to wonder if anything else was brought to light or hidden from the very beginning. There was no physical evidence linking Mims to the crime and he did not match the description of given by the two eyewitnesses. He was arrested almost four years after the incident took place.
Circuit Judge Michael Toomin convicted Mims of first-degree murder and sentenced him to 90 years in prison.
"To further their objective the Defendant Officers withheld exculpatory evidence, manipulated witnesses, and misdirected the investigation away from the individuals the Defendant Officers knew to be the likely perpetrators," Mims' attorney's state in a 26-page complaint which recently filed. "As a result, Plaintiff was prosecuted for a crime in which he had no involvement."
"As a direct and proximate result of Defendants' intentional, bad faith, willful, wanton, reckless, and/or deliberately indifferent acts and omissions, Plaintiff was incarcerated 4,860 days for a crime he did not commit," the complaint continued.
Mims was already known to Cook County. Records show that before his wrongful conviction, he had been convicted of domestic battery in 1997 and a few years later, aggravated battery of a peace officer in 2002. A previous gun possession charge is also on file.