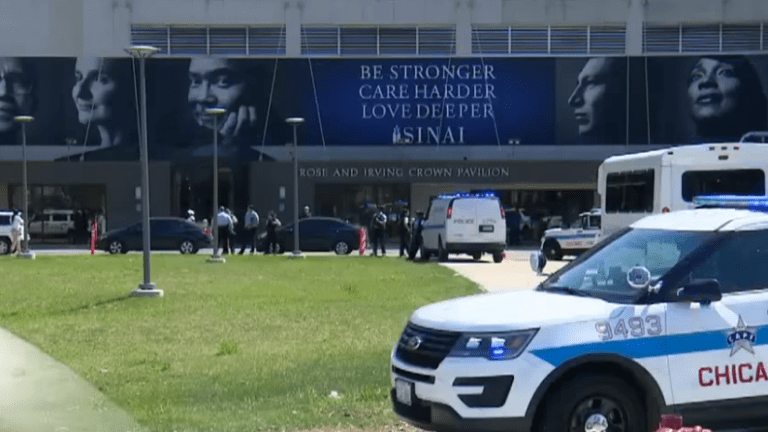 Chicago Hospital Stops Accepting Patients as Trauma Center is Flooded with Shooting Victims
Chicago's Mount Sinai Hospital stopped accepting patients Sunday morning because they were overwhelmed with shooting victims, a hospital official said.
Mount Sinai Hospital, one of five trauma centers in Chicago, was forced to go on "bypass," after receiving an intake of 12 shooting victims on that night alone.
Police Chief Eddie Johnson called a news conference on Sunday where he addressed the crimes and the state of Chicago:
"You have to stop yourself and ask what will it take before we get a handle on what's going on," Johnson said. "Not only in Chicago, but across the country. From police departments to the court systems to prosecutors to legislators -- we have to come together and figure out more common-sense solutions to these problems because clearly too many of our citizens are being shot and killed."
Shootings across the city this past weekend have left seven people dead and another 52 people wounded.
The mass shooting in both Dayton, Ohio and El Paso, Texas have been front and center of mainstream media for the past few days, while little spotlight has been shined on Chicago's tragic shootings.
They're all related," said Tamar Manasseh, founder of the Chicago-based anti-gun violence initiative Mothers/Men Against Senseless Killings told USA Today. "Dayton. El Paso. Brooklyn. Chicago. We kind of separate this to our peril. It weakens us as Americans. It weakens our fight against the NRA and gun violence when you separate urban and rural shootings, suburban and street shootings," Manasseh said.
There is some debate over what meets the definition of a "mass shooting," but one thing's for certain - the gun laws need to be far more restrictive.