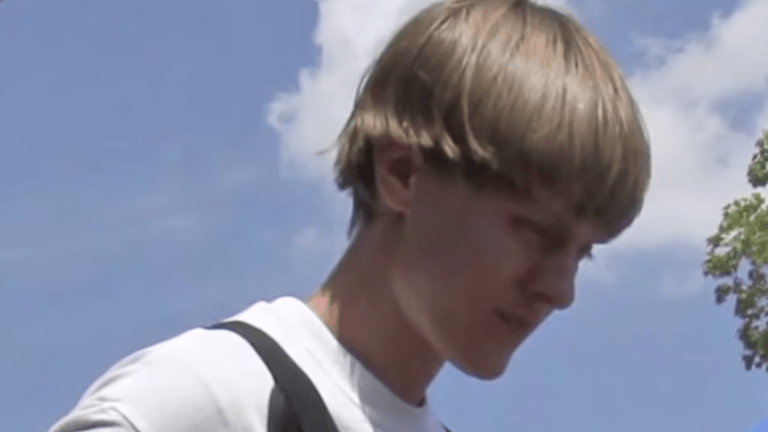 Charleston Church shooter Dylann Roof files appeal against death sentence
Dylann Roof, the white nationalist who was convicted of killing nine people at a historically Black church in Charleston, South Carolina, has filed an appeal against his death sentence.
Shockingly, Roof believed that his prison sentence was irrelevant because he would be freed after a coming race war, per his attorneys.
"When Dylann Roof represented himself at his capital trial, he was a 22-year-old, ninth-grade dropout diagnosed with schizophrenia-spectrum disorder, autism, anxiety, and depression, who believed his sentence didn't matter because white nationalists would free him from prison after an impending race war," the court documents read.
And if that doesn't work, they have another trick up their sleeves.
Dylann's attorneys argued that Roof was allowed to represent himself at his capital trial despite being mentally incompetent and "disconnected from reality."
Attorneys charged the trial court of attempting to "rush to move the case along" and prevented the jurors from hearing evidence surrounding Roof's competency hearings in which five experts found him to be "delusional."
They also argued that the judge should never have allowed Roof to represent himself, saying he "jettisoned" his attorney at the time "to prevent evidence of his mental illness from coming to light."
"Given no reason to do otherwise, jurors sentenced Roof to death," the lawyers argued. "Roof's crime was tragic, but this Court can have no confidence in the jury's verdict."
Roof pleaded guilty in April 2017 to state murder and attempted murder charges in the killings and was sentenced to nine consecutive life sentences and three consecutive 30-year sentences for those counts.