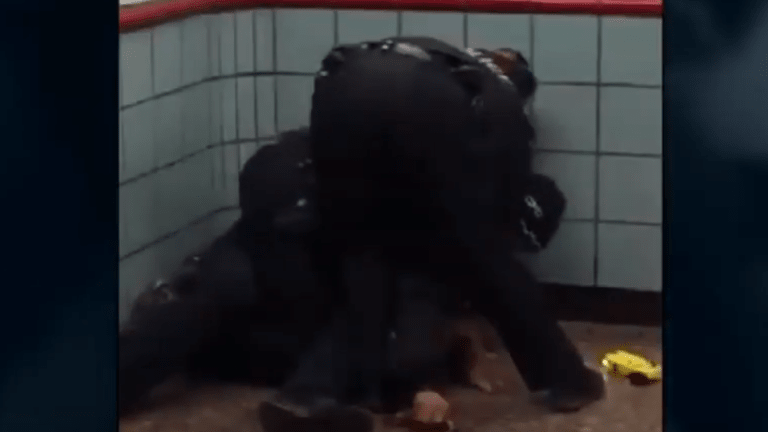 Charges dropped against white man shot by Black Chicago cop at station
An unarmed white man who was shot by a Black Chicago police officer will not face charges.
Prosecutors on Sunday announced that they had dropped the criminal case stemming from an incident captured on bystander video and shared widely, per the Associated Press.
Interim Police Superintendent Charlie Beck said he asked Cook County State's Attorney Kim Foxx to drop the charge.
"Given the totality of circumstances and the department's significant level of concern around this incident, it would be insensitive to advocate for these charges," police spokesman Anthony Guglielmi said. "While we will not rush to judgment, the level of concern over the tactics used in this incident is significant."
The took place on Friday afternoon. An officer who spotted a man jumping from one car to another, which violates a city ordinance. He then called for backup before both officers gave chase.
The male officer gets hold of the suspect before sitting on top of the suspect at the base of an escalator, trying to keep the suspect still. The man can be heard saying, "I didn't do nothing to you," as the officer trying to hold him down says, "stop resisting," several times. 
After standing up, the female officer sprays the man in the face with pepper spray and orders him to show his hands. The suspect refuses to be handcuffed and struggles to break free. The man flees after one shot is fired. A second shot rings out as the man runs up the escalator.
The suspect, Ariel Roman, was hit twice by one of the officer's guns.