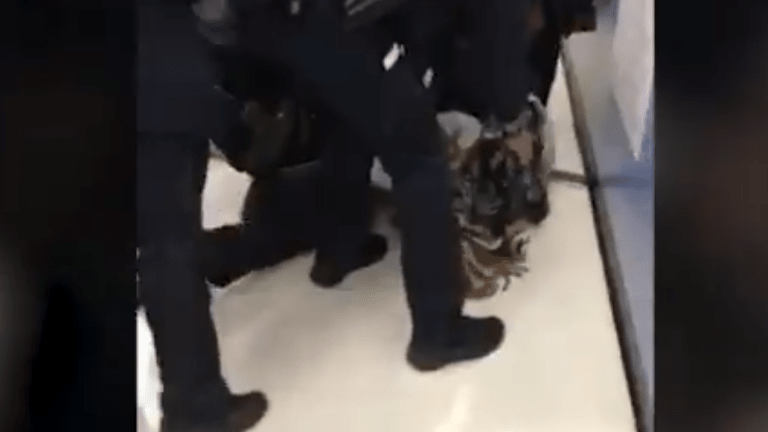 Charges Dropped Against Mother who had 1-Year-Old Son Ripped from her Arms
The NYPD has dropped charged against Jazmine Headley, the woman who went viral after police were filmed trying to rip her one-year-old son from her arms.
Brooklyn District Attorney Eric Gonzalez stated that pursuing Headley would "not serve any purpose and I therefore moved today to dismiss it immediately in the interest of justice".
Mayor de Blasio also weighed in about the plans to drop the charges.
" This morning my office spoke to the Brooklyn DA about dropping the charges against Ms. Headley. I applaud the DA's decision to do so. She should be reunited with her child as soon as possible," he tweeted.
Officers had stated that the HRA staff had tried to remove the Headley from the location "due to her disorderly conduct towards others, and for obstructing the hallway." The two workers were placed on leave and will be on modified duty when they return to work, the city social services commissioner told WNBC on Monday.
"This was a disturbing incident. Like anyone who's watched this video, I have a lot of questions about how this was handled. NYPD & HRA will get to the bottom of what happened," Mayor de Blasio said at the time.
Brooklyn Defender Services set up a GoFundMe page to raise $25,000 to help Headley et back on her feet after she is released from jail. As of this morning, $31,094 has been raised in just one day.