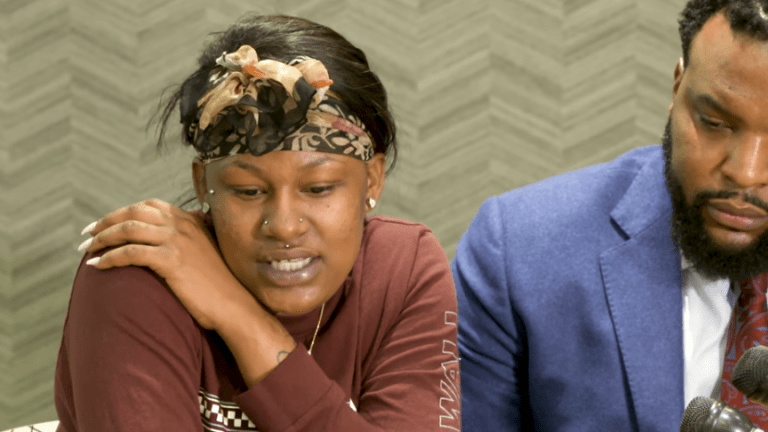 Charges against Black woman who was attacked by white bartender have been dropped
A Black woman who was charged with felony assault after she was attacked by a white bartender, has had the charges against her dropped just a day after the warrant was issued.
The Dallas County district attorney's office has declined to prosecute L'Daijohnique Lee of felony criminal mischief.
Lee, 24, was charged after police said she admitted she smashed the window of Austin Shuffield's pickup after he smacked her phone out of her hand and physically assaulted her.
"We understand that some people are upset," Deputy Chief Thomas Castro said at the news conference earlier this week. "It's not the intention of the Dallas Police Department to pick one side or the other. We simply had information that was provided to us on a criminal offense. We thoroughly investigated that offense. We took the action that was taken today."
Shuffield was caught on camera punching Lee repeatedly after a parking dispute on Mar. 21. He faces four misdemeanor charges and Dallas police a possible felony charge of aggravated assault with a deadly weapon.
Lee Merritt, Lee's attorney was pleased about the news.
"The DA did what was right, what they were supposed to do in this situation," Merritt said per Dallas News. "But it's an embarrassment that these charges were brought forward."
The Dallas Police Department issued a statement, saying: 
"The decision to file charges against L'Daijohnique Lee was based on her admission, evidence at the scene and statements obtained from witnesses." 
Shuffield later lost his job bartending at High and Tight, a bar and barbershop located near where the incident took place.