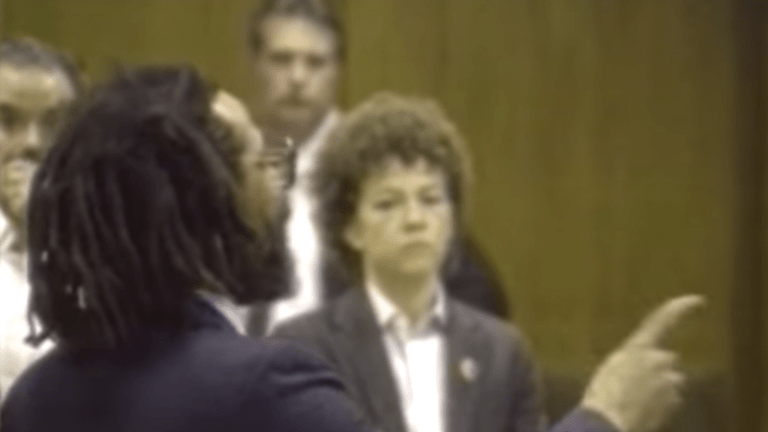 'Central Park Five' prosecutor Elizabeth Lederer resigns from Columbia Law School
Elizabeth Lederer, the lead prosecutor in the infamous 'Central Park Five' case which resulted in the wrongful conviction of five Black and Latino boys, has resigned from her position as lecturer at Columbia Law School. 
Lederer worked alongside Linda Fairstein to take down the innocent Black boys during the high profile case, and the public has been calling her for to step down.
"I've enjoyed my years teaching at CLS, and the opportunity it has given me to interact with the many fine students who elected to take my classes," she said in a statement shared by Columbia Law School Dean Law Gillian Lester. "However, given the nature of the recent publicity generated by the Netflix portrayal of the Central Park case, it is best for me not to renew my teaching application."
Lederer is the second prosecutor to take a hit following the premiere of Ava DuVernay's Netflix miniseries, 'When They See Us.' Linda Fairstein has resigned from several charity boards and been dropped by her long-time publisher, after viewers were outraged by her part in railroading false confessions out of the young men of color - and a boycott ensued.
"It shouldn't have been hard for Ms. DuVernay to discover the truth. The facts of the original case are documented in a 117-page decision by New York State Supreme Court Justice Thomas Galligan, in sworn testimony given in two trials and affirmed by two appellate courts, and in sworn depositions of more than 95 witnesses—including the five themselves. Instead, she has written an utterly false narrative involving an evil mastermind (me) and the falsely accused (the five)," Fairstein wrote in a scathing op-ed about director DuVernay earlier this week.