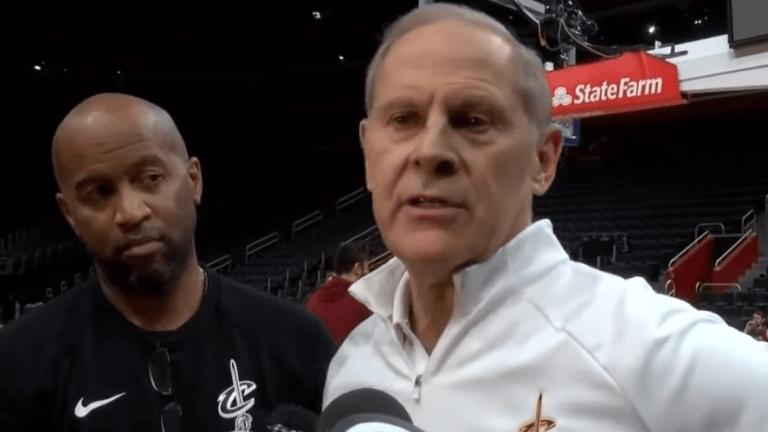 Cavs Coach John Beilein apologizes for calling players 'thugs'
He says he meant to call them "slugs"
Cleveland Cavaliers coach John Beilein has apologized after he faced backlash for saying that his team was no longer playing like a "bunch of thugs."
According to several reports, Beilein used the term thugs to a group of largely young African American men, and the term carries obvious racial connotations. The players, shocked by the remarks, then left the room - visibly affected.
"I didn't realize that I had said the word 'thugs,' but my staff told me later I did, and so I must have said it," Beilein told ESPN. 
"I meant to say slugs, as in slow-moving. We weren't playing hard before, and now we were playing harder. I meant it as a compliment. That's what I was trying to say. I've already talked to eight of my players tonight, and they are telling me that they understand."
Since signing a five-year contract, there have been several reports that Beilein has had trouble connecting with his team. Players have accused him of "nitpicking over basic fundamentals."
 "Guys drowned out his voice, and when guys start searching for the next in line for help, I believe you've lost them," one Cavs player said, per CBS Sports.
Beilein previously coached the Michigan Wolverines (2007–2019), West Virginia Mountaineers (2002–2007), Richmond Spiders (1997–2002), Canisius Golden Griffins (1992–1997) in NCAA Division I as well as Le Moyne College (1983–1992), Nazareth College (1982–1983) and Erie Community College (1978–1982).[1] Beilein has won 754 career games at four-year universities and 829 games altogether, including those at the junior college level.