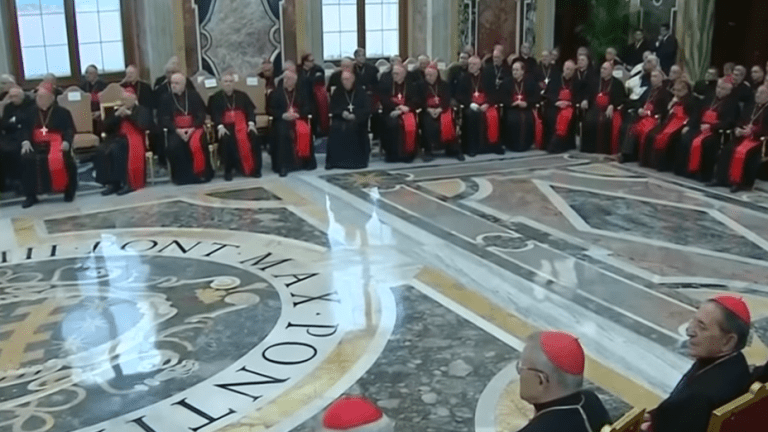 Catholic group settled sex abuse cases with 2 Black men for far less than what other survivors
A Catholic group is acing backlash after they settled a with two Black sex abuse survivors for far less than they settled with their white counterparts.
In 2006, the Catholic Diocese of Jackson, settled lawsuits involving 19 victims - 17 of whom were white - for $5 million, with an average payment of more than $250,000 per victim and in 2018, the St. Paul-Minneapolis archdiocese agreed to pay an average of nearly $500,000 each to clergy abuse survivors.
But according to CBS News, Rev. James G. Gannon, leader of a group of Wisconsin-based Franciscan Friars, settled an abuse claim made by La Jarvis D. Love against another friar for $15,000.
"He said if I wanted more, I would have to get a lawyer and have my lawyer call his lawyer," Love, 36, told AP. "Well, we don't have lawyers. We felt like we had to take what we could."
The Love cousins, as well as Joshua's brother, Raphael, all allege that they were molested by Brother Paul West when they attended St. Francis of Assisi School as elementary students in Greenwood, Mississippi.
Joshua claims he was asked whether he wanted to be molested or beaten:
"He gave me the option to whup me or play with my penis," he said.
Mark Belenchia, a Catholic sex abuse survivor and Mississippi leader of SNAP - the Survivors Network of those Abused by Priests - said the agreements raise questions about the viability of the American church's child-protection charter. He also thinks that allegations of this kind should be dealt with by law enforcement and not the church.
"The church is only focused on its image and management of the on-going cover-up," he said. "That is why it's critical for law enforcement to investigate fully without interference from the church."