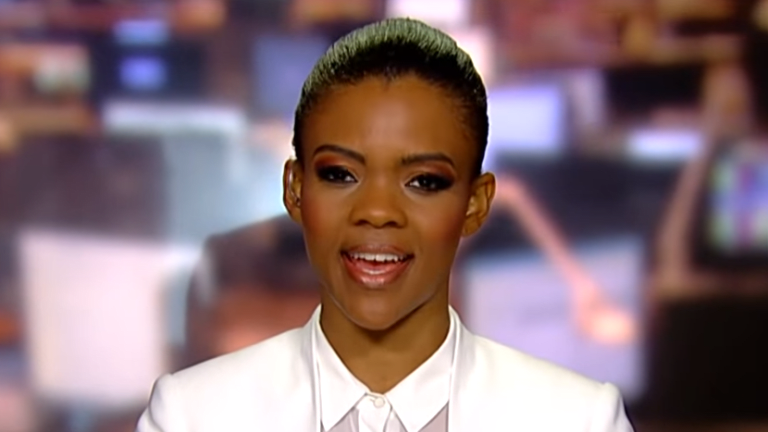 Candace Owens Resigns as Turning Point USA Communications Director
Candace Owens has stepped down as Turning Point USA Communications Director after calls for her to resign increased.
Owens announced the news via her Instagram page:
"I am both excited and sad to announce that I will be officially moving on from my role as Communications Director for Turning Point USA.  Charlie and I never could have predicted how big things would get since that day I was sprinting around a conference in Palm Beach trying to get anyone to give me a chance," she wrote.
"We couldn't have predicted the Kanye tweet. We couldn't have predicted our breakfast with Antifa. And we definitely couldn't have predicted Ted Lieu. And yet here we are," adding that, "Turning Point is an amazing organization that is fighting a cultural war on college campuses. Watching the way in which this organization has grown has been one of the greatest honors of my life."
Owens has frequently been criticized for many of her controversial views, but it was her recent remarks about Hitler which seemed to turn the tide on the aspiring politician.
"When we say nationalism, the first thing people think about, at least in America, is Hitler. He was a national socialist." she said at an event in London launching the British chapter of Turning Point USA
"If Hitler just wanted to make Germany great and have things run well, OK, fine," Owens continued, while standing next to Turning Point USA founder Charlie Kirk.
"The problem is he wanted, he had dreams outside of Germany. He wanted to globalize, he wanted everybody to be German, everybody to be speaking German, everybody to look a different way. To me, that's not nationalism. So in thinking about how it could go bad down the line, I don't really have an issue with nationalism, I really don't."