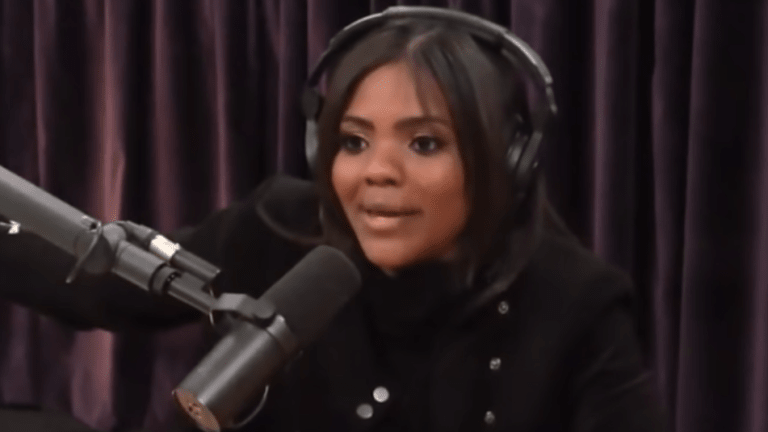 Candace Owens blasts Matt Lauer rape accuser
Candace Owens has spoken out against the woman who has accused Matt Lauer of rape.
In Ronan Farrow's new book Catch and Kill, he recalls his investigation of Harvey Weinstein. In the book, Farrow interviews Brooke Nevils, the former NBC News employee whose complaint about Lauer led to the co-anchors firing from the Today show in 2017.
Nevils alleges that she was tasked with working with former Today co-anchor Meredith Vieira when one night over drinks with Vieira at the hotel bar, they ran into Lauer, who joined them. Nevils says she went back to Lauer's hotel room twice, and the second time because he invited her back. Nevils, Farrow writes, "had no reason to suspect Lauer would be anything but friendly based on prior experience."
Lauer, who was wearing a T-shirt and boxers, then allegedly pushed her against the door and kissed her. He then forced her onto the bed, "flipping her over, asking if she liked anal sex," Farrow writes. "She said that she declined several times."
It was then that Nevils claims he raped her:
 "Lauer, she said, didn't use lubricant. The encounter was excruciatingly painful. 'It hurt so bad. I remember thinking, Is this normal?' She told me she stopped saying no, but wept silently into a pillow." Lauer then asked her if she liked it. She tells him yes. She claims that "she bled for days," Farrow writes.
"It was nonconsensual in the sense that I was too drunk to consent," she says. "It was nonconsensual in that I said, multiple times, that I didn't want to have anal sex."
Lauer denied the allegations:
"I had an extramarital affair with Brooke Nevils in 2014," Lauer says. "It began when she came to my hotel room very late one night in Sochi, Russia. We engaged in a variety of sexual acts. We performed oral sex on each other, we had vaginal sex, and we had anal sex. Each act was mutual and completely consensual."
But Owens isn't buying Nevils' story:
"Reading Matt Lauer's accuser's story & it's EVERYTHING I hate about the #metoo movement. She admits she consensually went to his hotel room but was "too drunk to consent." She also admits she had multiple consensual sexual relations w/ him after her alleged rape. PERISCOPE SOON," Owens tweeted.
What a class act!