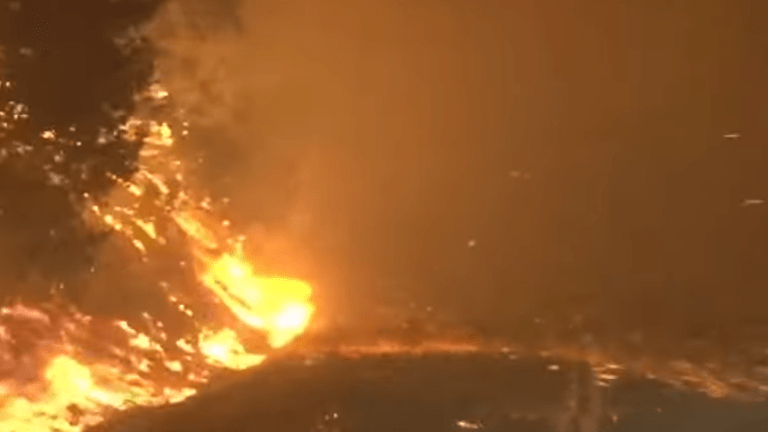 California Gov. declares statewide emergency due to wildfires
California Gov. Gavin Newsom has declared a statewide emergency Sunday, due to wildfires and extreme weather conditions.
According to the Associated Press, nearly 200,000 people have been ordered to leave their homes.
Newsom told the LA Times that he was impressed with the coordination among local, state, and federal governments to make sure that local residents affected by the fire were taken care of, calling the Trump administration's response to California's wildfires "spectacular."
"I have nothing but good things to say about the federal government's support," Newsom said. "aIn fact, the Homeland Security acting director proactively called me two days ago to check-in. … Hats off to them."
Newsom added that the state is working to ensure enough pharmacies are kept open on generators in communities without electricity so that residents have access to needed medications. "That's why it's important for me to be on the ground," he said.
On Sunday, wildfires spread throughout the states, burning tens of thousands of acres and forcing evacuations and destroying 94 structures and threatens an additional 80,000.
Winds in the state are expected to peter out on Monday.
"The issue of these winds remains the wild card, but the good news is we believe we have passed peak, and by 11 tomorrow, we should be in a very different wind condition," Newsom said.
Last November, over 75,000 homes have been evacuated along the Ventura-Los Angeles County line, the brush fires being sped up by strong winds. An outbreak of norovirus was even confirmed in Northern California during the fires.