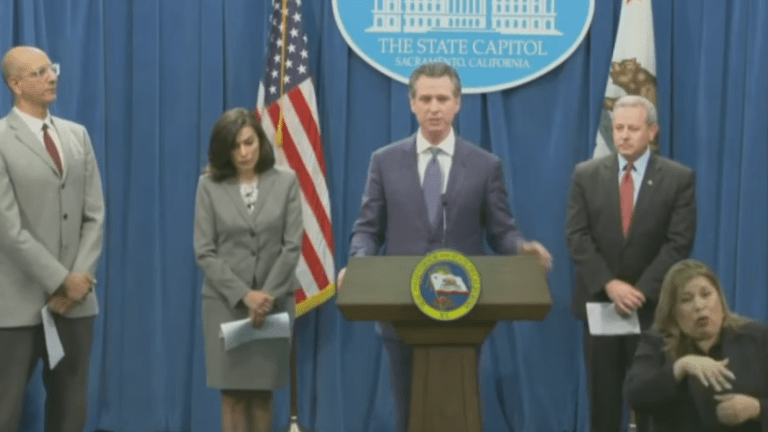 Cali Gov. declares state of emergency over coronavirus
California Gov. Gavin Newsom declared a state of emergency On Wednesday after the first death from coronavirus in the state.
"The State of California is deploying every level of government to help identify cases and slow the spread of this coronavirus," Newsom said in a statement. "This emergency proclamation will help the state further prepare our communities and our health care system in the event it spreads more broadly."
According to reports, the victim was an elderly resident of Placer County. He already had underlying health conditions and reportedly died in isolation at a hospital on Wednesday morning.
"We extend our deepest condolences to the loved ones of this patient," Placer County health officer Dr. Aimee Sisson said per the LA Times. "While we have expected more cases, this death is an unfortunate milestone in our efforts to fight this disease, and one that we never wanted to see.
"While most cases of COVID-19 exhibit mild or moderate symptoms, this tragic death underscores the urgent need for us to take extra steps to protect residents who are particularly vulnerable to developing more serious illness, including elderly persons and those with underlying health conditions."
It is likely that he was exposed to the virus on a cruise from San Francisco to Mexico in February.
California has confirmed 53 cases of the virus. The death comes as Washington state confirmed its 10th coronavirus death, with a reported 39 civilians confirmed with having the illness.
Newsom is confident that California can keep the virus contained:
"We have the resources," Newsom said. "We have the capacity. By this evening, we will have contacted every county health official that has someone who came off this cruise. They will have their contact information and begin a process to contact those individuals."