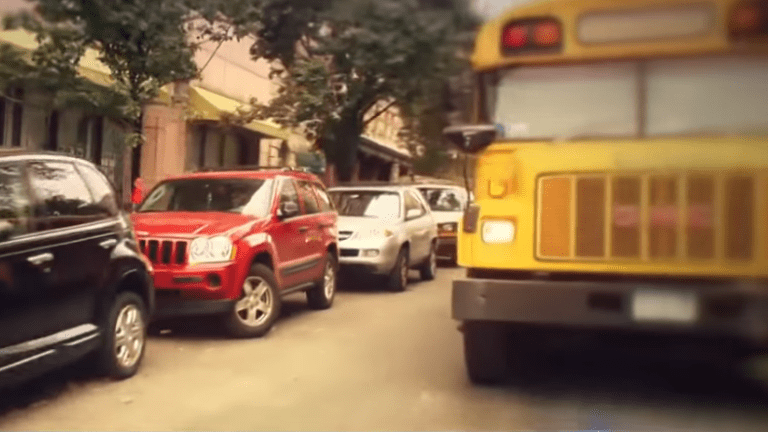 Bus monitor allowed racist attack on 10-year-old Black girl
School bus surveillance footage has revealed that a school bus monitor sat back and did nothing as white students physically and verbally assaulted a 10-year-old Black girl on the ride home from school.
According to court documents, two white students who attend Gouverneur Middle School hurled racial slurs at the students, including the n-word - before making threats against the victim with one going over to her seat while the other pulled the victim's hair from behind.
"N*ggers s always start it," a student says on the video, adding "I like my people, but I don't like your people."
Another attacker pulled her hair again before her face was smashed against a window.
The victim reportedly suffered a black eye from being punched, lost hair due to her hair being pulled, and sustained a bruise to her knee after falling backward into the school bus seat from her hair being pulled per WWNY.
The attackers, two girls ages 10 and 11 were charged with second-degree harassment. The 11-year-old was additionally charged with third-degree assault as a hate crime.
"The one engaged in assault third...what makes motivation is if it's based on race or religion, or perception of race or religion. And there are some other factors for that. In this case, we're talking about race," said Laurina Greenhill, Gouverneur police chief.
Bus monitor Tiffany Spicer can be seen making her way to the back of the bus while insults are first being hurled at the victim, simply telling them - "You guys are worse than my kids." She later says, "Take a chill pill. I know how she ... is. She rode my bus last year."
 Spicer was charged with three counts of endangering the welfare of a child. Police said Spicer is white.
"The question now is - I truly know and understand I can't undo it - so it's how to take the event that happened and turn it into a learning opportunity, so it never happens again," said Lauren French, Gouverneur Central School District superintendent.