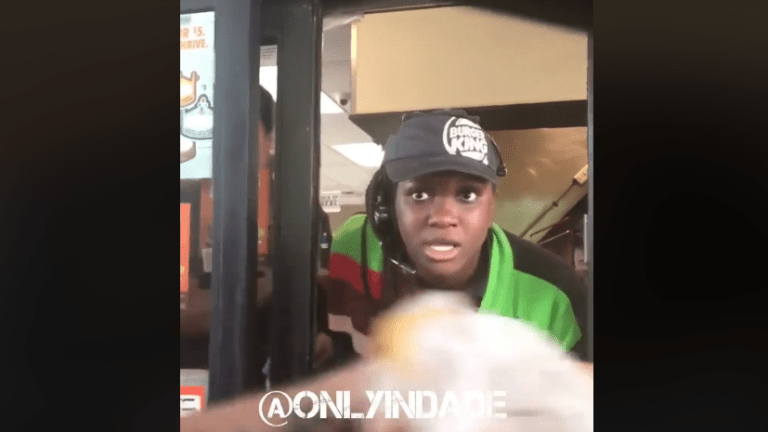 Burger King Employee Fired For Racist Rant
A Burger King employee has been fired following her racist rant which was aimed towards a Hispanic couple.
An argument broke out between the employee and a man and woman waiting in a North Miami Beach Burger King drive-thru Oct. 3, and was captured on a cell phone and uploaded to social media. The couple was unhappy with their order, as the restaurant manager touched her phone while handling their food. It was then that the employee proceeded to 'white shame' them, not knowing that they were Hispanic and not white.
"F*** you, you white piece of s**t... how about that? F*** you," she screamed.
"We're not even white... we're Hispanic. Get it right," the woman in the car said before another worker slammed the drive-thru window shut. But the employee was not finished. She reopened the drve thru window and yelled, "fat b****' and f***ing wh***."
"I don't care... at least I'm not working at Burger King," the customer clapped back.
"I don't care. B****, I have two parents, I go to school... this job, the money I make, is to blow up. So it don't matter," the fired up employee responded.
Like virtually every racist rant uploaded online, the video went viral. The fast food chain released a statement regarding the incident.
"The actions of this team member do not reflect the values of the Burger King brand," a spokeswoman for the fast-food chain told the Miami Herald. "We have a zero tolerance policy for this type of behavior, and the individual is no longer with the company."